Free Initial Consultations

630-580-6373
With offices in Naperville, Joliet, Wheaton & Chicago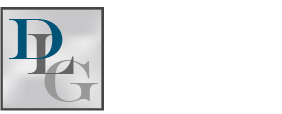 Divorcing couples have several issues to decide, including how to divide their personal property. While it may be simple to divide furniture and other household goods, dividing valuable collectibles, antiques, or other rare items may prove difficult. Moreover, a fight over items with significant monetary value could turn an otherwise easy divorce into a battle.
There are certain situations in which divorcing spouses in Illinois are able to simply come to an agreement with regards to the value of the items they plan on dividing, and take action to split them up between each other in order to avoid a drawn-out fight. In other cases, however, couples may fight over each and every antique or valuable in the house. If you find yourself in the latter scenario, it is certainly in your best interests to reach out to a skilled attorney in your area for professional assistance.
How Do We Divide Our Antiques and Collectibles?
Unique items, antiques, or other collectibles such as as wine, coins, or art, may be difficult to divide. Couples may have a hard time deciding on the value of the items. Of course, there are a number of ways to valuate these items; however, couples may still disagree over the best method.
One of the simplest ways to divide this type of property is allow a third party to sell the property and allow the couple to divide the money from the sale. This is a relatively easy solution. However, when one spouse feels attached to an item, then this may not be the best solution. In cases where it is seemingly impossible to sell the items, a couple may wish to have the items appraised and then have the court allocate the items.
Are the Antiques Marital Property?
Illinois is a marital property state—all property owned by the couple must be divided between the pair. However, if someone gave the gift specifically to one spouse, then a court could consider that gift nonmarital property and property of the spouse to whom it was gifted. Additionally, any property the couple purchased after the marriage is marital property under Illinois law. In Illinois, however, gifts that spouses give to each other are not considered marital property.
Let Us Help You Divide Your Antiques and Rare Items
Divorces that involve collections, antiques, and rare items often become complex. If you are dealing with a divorce and you need to divide property including your collections and antiques, contact the dedicated DuPage County property division attorneys at Davi Law Group, LLC. We can help you value your property and guide you through the property division. Please contact us today for assistance.
Source:
http://www.ilga.gov/legislation/ilcs/ilcs4.asp?DocName=075000050HPt%2E+V&ActID=2086&ChapterID=59&SeqStart=6100000&SeqEnd=8350000