Free Initial Consultations

630-580-6373
With offices in Naperville, Joliet, Wheaton & Chicago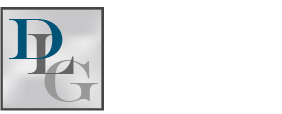 Divorce can be a costly endeavor - especially for the wealthy. In fact, the moderately wealthy tend to argue more than any other demographic group during divorce. Yet, interestingly enough, the extremely wealthy tend to divorce more amicably. Why is this and how can you protect your wealth, regardless of your marriage's net worth? The following information explains.
Moderate Wealth vs. Extreme Wealth - What is the Difference?
Although contention over money is common across all income groups, those that are worth one million to five million tend to fight longer and far more frequently than any other group of divorcees. Interestingly enough, couples worth over five million tend to divorce more amicably. Relationship experts believe there is a reason for this. They say that, when you are only moderately wealthy, you are not set for life, and that lack of financial security can cause some to become hostile in divorce. Unfortunately, the desire to protect one's wealth (and the social status that comes with it) can sometimes be the very thing that threatens their financial future.
Long, contentious divorces usually cost more money - and not just because attorney fees are higher. There may be costs associated with forensic accountants, which are often to track. down hidden assets in high net worth divorces. Parties may also need a valuation of a business, and each party may choose to hire their own evaluator in addition to the one appointed by the courts. High net worth couples with children may also squabble over the amount of child support and other child-related matters, which can further drive up the cost of a high asset divorce. Thankfully, there are ways to avoid such pitfalls in your own divorce case.
Protecting Your Wealth During an Illinois Divorce
Although there are many strategies that you can use to protect your wealth during an Illinois divorce, one of the most effective methods is to stay out of court. Litigation costs, the added cost of forensic and financial experts, and the extra attorney fees can quickly eat up your wealth. An amicable settlement - whether reached through negotiation, mediation, or another alternative dispute resolution method - can allow you to avoid most of these fees. Of course, a valuation may still be needed, and if you suspect that your spouse is hiding assets, you will still want to hire forensic and financial experts. In those situations, try to avoid arguing and contention at all costs. Have your attorney handle the negotiations and communications with your spouse.
Contact Our Wheaton Divorce Lawyers
At Davi Law Group, LLC, we work hard to protect the wealth and financial future of our clients. Seasoned and experienced, our Wheaton divorce attorneys offer competent legal assistance for your high net worth divorce case. Schedule a personalized, no-obligation consultation by calling our offices at 630-580-6373 today.
Sources:
https://www.businessinsider.com/amicable-divorce-rich-people-2018-8