Free Initial Consultations

630-580-6373
With offices in Naperville, Joliet, Wheaton & Chicago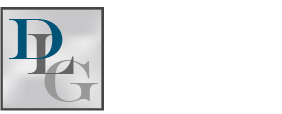 Congratulations are in order if you have decided to move forward with adoption, but there is also a lot to do to get ready for your new member of the family. From initial legal considerations to making the child feel welcome on arrival, you want to make sure things runs smoothly through every step of the process. While every family's situation is unique, you can set the stage for success by following a few tips on preparing for your Illinois adoption.
Consult with Your Family
The decision to adopt a child will impact the entire household, so it is important to discuss the situation with your family. Even if you and your partner—or you alone—have embraced the idea, minor and adult children should be given the chance to weigh in on adoption. You need to answer their questions and address their concerns if you want to ensure a smooth transition.
Do Your Research
There are a number of organizations that handle adoptions, both in the U.S. and in other countries. It is critical to investigate these entities to ensure that they are operating legally and there are no allegations of misconduct involved.
The research process will continue after you have made adoption arrangements as well. You must educate yourself on being a great adoptive parent—even if you are already a parent to your biological children. An adopted child comes into your family in a unique way, requiring a special approach.
Understand the Adoption Process
The specific process will vary depending on the agency you work with, but you can expect representatives from the organization to meticulously scrutinize every aspect of your life. The intent is to ensure that the child is placed in a loving home with the financial capability to ensure an enjoyable life. Be prepared for lengthy interviews, home visits, and expect that you will need to present in-depth financial documents.
File Your Petition in Illinois
As you would expect, there are very detailed, specific requirements to complete the adoption of a non-related child under Illinois law. You must adhere to the legal mandates regarding the petition to adopt, including timing and the information you include on your paperwork.
Partner with an Experienced Illinois Adoption Attorney
When you have made a life-changing decision like adopting a child into your family, it is important to have a qualified lawyer to help you navigate the process. Illinois law on adoption is extremely complex and any slight mistakes with filing the right paperwork can be costly. A lawyer with an extensive background in adoption can handle the legal requirements, ensuring the only thing you need to focus on is welcoming your new addition to the family. Please contact the dedicated DuPage County family law attorneys at the Davi Law Group, LLC for more information on our services for adopting parents.
Source:
http://www.ilga.gov/legislation/ilcs/fulltext.asp?DocName=075000500K5