Free Initial Consultations

630-580-6373
With offices in Naperville, Joliet, Wheaton & Chicago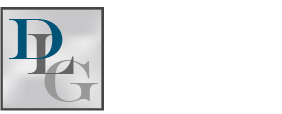 Welcoming a child into the home, either by birth or through adoption, is a joyous experience. Unfortunately, when it comes to adoption, that joy can be overshadowed by the concept of a home study. A process that requires transparency, honesty, and a willingness to work as a team, the home study ensures that a placement is safe and stable. It also helps to build a relationship between the prospective parents and adoption social worker. Learn more about preparing for the adoption home study process, and discover how an attorney can help.
The Anatomy of a Home Study
On average, it takes anywhere from three to six months to complete the home study process. During that time, information and several documents will be collected. Most will include:
Background information on the family,
Background information on each member of the family,
Significant persons in the lives of the adopting parent(s),
Marriages and family relationships,
Home and family environment,
Feelings about infertility (if applicable),
Reasons for wanting to adopt,
Any expectations that the adoptive parent(s) may have for the child,
Parenting styles (or expected parenting style),
References from people close to the adopting family,
Physical health of the family members,
How the child will be integrated into the home,
Insurance and other assets that pertain to the child,
Criminal background check on adult family members, and
Summary of the social worker's recommendation.
While these documents and information are common, it is important to note that each home study agency must comply with local and state laws. Furthermore, adoption agencies and home study agencies are permitted to request additional information that they consider relevant to the adoption process. As such, additional information may be required.
Preparing for the Process
Prospective parents often get nervous that they will be denied a child, based on their background, home environment, upbringing, or past circumstances. Thankfully, this is not usually the case. While, yes, it is possible to be denied through the home study process, most agencies simply want to ensure the safety and proper placement of a child. As such, it is recommended that parents understand what will be included in the home study and then accommodate as best as they can. Try not to overstress, and always have an experienced lawyer on your side. Doing so can often improve your chances of success, and it can help you feel more confident as you go through the adoption process.
Contact Our DuPage County Family Law Attorneys
If you are interested in growing your family through adoption, the Davi Law Group, LLC can help. Dedicated and experienced, our DuPage County family law attorneys can handle the legal aspects of your adoption, giving you the time and freedom to focus on the future. Schedule a personalized consultation to get started. Call 630-580-6373 today.
Source:
https://www.babycenter.com/0_preparing-for-a-homestudy_1342127.bc