Free Initial Consultations

630-580-6373
With offices in Naperville, Joliet, Wheaton, Plainfield & Chicago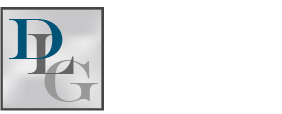 Divorce can be a costly endeavor, especially for the wealthy. Thankfully, there are ways to protect your assets during the process. Learn more in the following sections, including how a seasoned divorce lawyer can improve your chances of a favorable outcome in your Illinois divorce.
Financially Prepare by Tracking Your Income and Expenses
Although you may eventually recover from the financial hit of a divorce, odds are, you will need to scale back your lifestyle for a while. Ensure that you are adequately prepared for this by tracking your income and expenses before you file. See where you can make budget cuts, and be mindful of any money that may be owed to your spouse (i.e. child support and alimony). An experienced divorce lawyer can help in gauging what you may be obligated to pay. Also, be aware that the tax laws will be changing in 2019, so the credits that were once given to alimony payers will no longer exist.
Start Monitoring Your Credit for Unauthorized Transactions
Sometimes, when a spouse catches wind of an impending divorce (or if they are the one planning on filing), they attempt to take out new lines of credit. Avoid this all-too-common divorce issue by monitoring your credit. Look for unauthorized credit applications, such as those pertaining to credit cards and mortgages. You may even want to consider placing a freeze on your social security number; not only does this prevent unauthorized credit applications, it keeps you from incurring more debt while you are navigating your divorce, which can ultimately improve your long-term financial situation. Also take the time to close all joint credit accounts to keep your spouse from incurring more marital debt, as this is typically divided between the parties.
Seek a Private and Professional Valuation of Your Business
If you have a business (or even just an interest in one), resist the urge to save money through a single valuation. Instead, ensure you have a private and professional one, as this can give you the most negotiating power during your divorce. Plus, if you go this route, you reduce the risk of an inaccurate business valuation.
Start Separating Earnings Immediately After Filing
Earnings that are made after a party files for divorce are not typically considered marital assets, but they can easily be depreciated if your spouse still has access. For this reason, it is recommended that you separate your earnings from your spouse's by opening your own separate bank account. You cannot typically close your joint account until after the proceedings have ended, and you may even have a freeze placed on it to prevent a depreciation of assets, so be sure to speak with your attorney before making any changes to the account that you currently share.
Contact Our Wheaton Divorce Lawyers
Davi Law Group, LLC, understands just how hard you have worked to build your wealth, and we can take aggressive action to protect it. Dedicated and experienced, our Wheaton divorce lawyers provide personalized, attentive legal services, every step of the way. Call 630-580-6373 and schedule your consultation with our offices to learn more.
Source:
https://goodmenproject.com/divorce/11-tips-for-protecting-your-money-during-divorce-cmtt/