Free Initial Consultations

630-580-6373
With offices in Naperville, Joliet, Wheaton, Plainfield & Chicago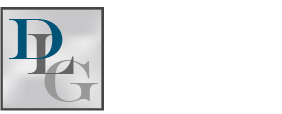 As the holidays come to an end and families move into the New Year, many are considering how they can make positive changes to improve their lives. For some, that may mean finally moving forward with a divorce. Perhaps you have been thinking about it for a while and were hoping things would get better, or maybe you wanted to wait until the stress of the holidays passed. Either way, you can now begin to prepare to move forward with this new phase of your life. Start by using the following tips and then contact an experienced attorney for assistance.
Forgo the Discussion for Now
While you may want to discuss the impending divorce with your spouse, now may not be the time. Spouses can sometimes become retaliatory immediately after learning that a divorce is on the horizon. Others can panic about their financial future, which may cause them to try and hide money from you. Either way, it is often best if you can gather the information you need before you disclose your plans to file for divorce.
Start Gathering Your Financial Information
This is where waiting to tell your spouse can pay off; you have the chance to gather documentation on all your financial information – including those that belong solely to your spouse. Each piece helps to paint a financial picture, which aids the judge in making decisions about your settlement and any alimony that may be owed to you. Just be sure to make copies of all your documents and place them somewhere safe – preferably outside the home, where your spouse cannot gain access. These will then be supplied to your attorney.
Take a Break from Social Media
Social media is more than just a tool for connecting with family and friends; it can also be used as fodder in a family law case. Statements about spending, photos of the time you spend without your kids, and even common parental complaints can all be slated against you. Avoid this issue altogether by taking a social media break. Do not post anything and change all your settings to limit the people who can see your posts.
Prepare for the Emotional Rollercoaster
At its core, divorce is a legal transaction, a division of assets between two parties. Yet, one cannot deny that the process is also an emotional one, even if you are the one who initiates it. Prepare yourself for it now. Make an appointment with a therapist, start expanding your circle of friends, or simply make more time for self-care. You will thank yourself for it later.
Contact Our Wheaton Divorce Lawyers
If you are planning on filing for divorce, contact Davi Law Group, LLC for assistance. Seasoned and committed to protecting your best interests, our Wheaton divorce lawyers can walk you through the entire divorce process. Schedule your personalized consultation to get started. Call 630-580-6373 today.
Source:
https://www.huffingtonpost.com/entry/top-5-tips-how-to-prepare-for-your-divorce-in-the_us_5a427d51e4b06cd2bd03dcc1