Free Initial Consultations

630-580-6373
With offices in Naperville, Joliet, Wheaton & Chicago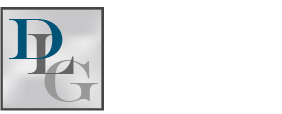 Marriages typically start out with careful planning but few end in the same way. Instead, parties often walk into the process either misinformed or unaware of the statutes within their state. They may be confused as to what steps to take next, or when. Some may also fear that it could damage their case or cost them a portion of their settlement if their spouse learns they are researching divorce. Thankfully, there is a way to address many of these issues, as well as several others, by learning how to effectively prepare for an Illinois divorce.
What is Divorce Planning?
Although there are circumstances in which a divorce should be carried out as quickly as possible (i.e. domestic violence), most parties stand to benefit greatly from divorce planning. It is a process in which divorcing parties consult with an attorney and, in many cases, a financial advisor to ensure they have all the information they need to move forward. A plan and course of action are made, goals are set, and strategy is discussed. When ready, the individual can take that next step in divorce with confidence and peace of mind.
Preparing for Your First Divorce Planning Session
The first step to preparing for a divorce is to first find an attorney (and possibly a financial advisor) that you feel you can trust to handle your case with care. Schedule a consultation with at least three or four, interview them, ask them questions about your circumstances, weigh your options, and decide. (Note that consultations are confidential under attorney-client privilege and your spouse will not be able to retain an attorney that you have consulted, due to it being a conflict of interest. As such, you do not have to worry about your spouse learning of your desire to divorce from a lawyer.)
This is also the time that you want to start searching for pertinent marital and financial documents, as these will be needed for your first divorce planning session. Look for legal or financial documentation on all retirement accounts, baking accounts, investment accounts, and valuable property (i.e. homes, vehicles, artwork, etc.). You will also need to gather tax returns and pay stubs for both you and your spouse for the last five years. Remember that all financial information is pertinent, including assets that are listed only in your spouse's name.
Once you have the information that is needed, ensure that you make a copy and put it in a safe place (preferably somewhere other than inside the family home). Also, be diligent about putting things back where you found them. You do not want to clue your spouse into the fact that you are considering divorce, otherwise, they may file first, possibly before you are financially or emotionally ready. They could also attempt to hide financial information from you so they can keep it for themselves.
Contact Our Wheaton Divorce Lawyers
When planning for a divorce, you need an attorney who has more than just experience. You need someone you can trust, and that can aggressively protect your best interests in any situation. Davi Law Group, LLC is just the firm to call. Committed to ensuring you achieve the most favorable outcome in your divorce case, our Wheaton divorce lawyers can help you strategize a course forward. Call 630-580-6373 and schedule your personalized consultation to get started on your case today.
Source:
http://www.nasdaq.com/article/6-critical-steps-to-prepare-your-finances-for-divorce-cm644856