Free Initial Consultations

630-580-6373
With offices in Naperville, Joliet, Wheaton, Plainfield & Chicago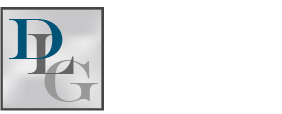 Couples do not usually enter a marriage with the intention of someday divorcing, but statistics indicate that just a little under half of them do. It is that high rate of divorce (and the potential losses that may ensue because of one) that is causing many millennials to take preventative steps. One of the most crucial is the drafting of a prenuptial agreement. Unfortunately, these documents cannot cover every aspect of your marriage, and there is always the risk that one (or all) of the terms will not hold up in court. Learn how to "bulletproof" your prenuptial agreement, and discover how a seasoned family law attorney can assist you with the process.
Starting Your Marriage with Transparency
Honesty and transparency are the cornerstones of a healthy marriage, and a prenuptial agreement can help you incorporate these qualities into your marriage, early on. Of course, you can attempt to hide or inflate your wealth in a prenup, but it is never wise - and not just because it is dishonest or deceptive. By not disclosing any wealth you have, or by intentionally inflating it, you can completely void your prenuptial agreement. As a result, your document may not be honored in court, and you may lose even more of your assets through penalties from the court. Avoid this prenuptial agreement mistake by ensuring you are honest about all the assets you have and expect to earn in the future, and always be transparent with your spouse about losses and gains that occur over the course of your marriage. Also, ensure you avoid any inadvertent mistakes by talking to a lawyer about your assets prior to the creation of your prenup.
Why Sooner is Usually Better Than Later
Although there is no specific time frame in which a prenuptial agreement must be drafted (outside of ensuring you complete it before you are married), it is usually better to start and sign the agreement at least six months before you plan to marry. The reason for this is simple: the stress and cost of a wedding can be immense, and if your spouse claims they were under duress because of it when they signed the agreement, it could be considered invalid by the courts.
That is not to say that one should not go ahead and complete a prenuptial agreement if their marriage is about to take place and they still have not done one. Completing one may still protect you if a divorce occurs, and it is still far better to have one than to not. In fact, you can still protect your assets if you are already married and never completed a prenup; just ask your attorney to assist you with a postnuptial agreement instead.
Contact Our Wheaton Prenuptial Agreement Lawyers
The seasoned Wheaton prenuptial agreement lawyers at Davi Law Group, LLC work hard to protect the current and future wealth of our clients. We can also help to ensure you only include prenuptial elements that may be honored by the courts. Call 630-580-6373 today and schedule your personalized consultation with our offices for more information.
Source:
https://www.cnbc.com/2018/03/09/the-american-greed-report-heres-how-to-bulletproof-your-prenuptial-agreement.html