Free Initial Consultations

630-580-6373
With offices in Naperville, Joliet, Wheaton & Chicago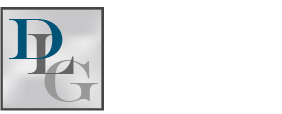 It often seems as though it is only a matter of time before we hear of a new political scandal in the media regarding infidelity or other transgressions by our elected officials. Oftentimes, their actions have consequences, not only in the form of public opinion affecting their professional lives, but also in their personal lives as well. The latest such incident involves a married Republican congressman from Louisiana, Representative Vance McAllister.
McAllister's Transgression
McAllister was captured on video participating in less than savory behavior. In the dark, with his shirt untucked, he is seen approaching a woman and then embracing her with a kiss. It was revealed that the woman in the recording was an aide who worked with the congressman, and was also married.
Consequences?
The repercussions for the act are yet to be determined, with past such incidents involving other political figures giving rise to corrective measures such as sexual harassment classes and rehabilitation for sex addiction. However, despite the irony of this scandal in light of the fact that the married McAllister ran for his seat on a platform of strong family values, the consensus is that he will not be irreparably harmed - at least in his professional life - due to his misstep. On the other hand, the aide depicted in the video not only resigned from her position, but there is indication that she will also be heading for divorce.
In the wake of the scandal, McAllister actually seems to be sidestepping the issue of infidelity and choosing to focus instead on the source of the video footage. He requested that the FBI get involved to investigate who leaked the recording to the local newspaper that broke the story. His staff is considering the action a security breach and is saying it represents a grave concern.
Lowered Expectations
McAllister seems to be emerging from this incident relatively unscathed. This could be, in part, due to the myriad of scandals that came before him. The public has been informed of elected officials engaging in behavior that ranges from affairs to involvement in prostitution rings, and many of those officials remain in office. In addition, television shows and other productions that feature lurid tales of politicians are so popular among the public that less dramatic real life events are not as shocking. In other words, the standard of behavior for a politician's behavior has been set fairly low.
While many voters may not necessarily approve of a politician's transgression, they are more likely to separate the act from the official's job performance. Voters make the distinction between a candidate being a good person and being a good elected official, something that often does not overlap in the case of elected officials. In addition, voters seem more likely to overlook transgressions related to a politician's personal life than they would be to forgive outright corruption and abuse of power.
Divorce Attorney
The way in which a scandal plays out in the public can often mirror the way a similar transgression would play out in one's personal life. While married couples may be able to forgive a single act of unfaithfulness, it is likely that far fewer people would be able to move on from a pattern of affairs. If you or someone you know is considering divorce, it is important to consult with an experienced attorney to discuss your case. The attorneys at Davi Law Group, LLC are available to assist you. Contact us and schedule a consultation. We have offices in Warrenville, Wheaton, and Chicago.