Free Initial Consultations

630-580-6373
With offices in Naperville, Joliet, Wheaton, Plainfield & Chicago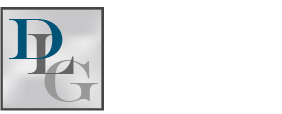 Planning to File for Divorce? Avoid This One Critical Mistake
In a divorce, parties may face numerous obstacles and challenges. If not handled thoughtfully, any one of them could result in negative consequences. There is one mistake that trumps all others, however. Learn what it is and how to avoid it in today's post.
The Biggest (and Most Common) Divorce Mistake
After months, perhaps even years of fighting and arguing, most divorcing parties want to quickly and peacefully end their marriage. Unfortunately, if you are too agreeable, you could place your own future at risk. As an example, consider this all too familiar scenario:
Your spouse files paperwork. You look it over, but the jargon is confusing. Still, you trust that your ex has the same goal as you—to end things peaceably and get on with your lives. You sign the paperwork and discover, far too late, that your spouse has done something underhanded.
Perhaps they have stipulated that you must co-sign on their new mortgage, only you do not have any legal rights to the property. Maybe they have created a parenting plan that gives them more time and decision-making power, even though you verbally agreed upon a 50-50 split. The point is that you have signed and agreed to their conditions, and you are now powerless to make changes or alterations to the decree.
Peace Should Never Be Your Primary Goal
While it is commendable that you want to end your marriage amicably, peace should never be the primary goal. Instead, focus on ensuring that your rights are protected, verbal agreements are accurately reflected in the paperwork, and that the best interests of your children are carefully guarded. The best way to ensure that all of these goals are met is to hire a competent attorney.
Contact Our Wheaton Divorce Lawyers
Before you sign anything, contact Davi Law Group, LLC. Our skilled DuPage County divorce lawyers can examine the documents for discrepancies and ensure that your rights are carefully protected. Schedule your personalized consultation by calling 630-580-6373 today.
Sources:
https://www.womenshealthmag.com/relationships/a19966286/divorce-lawyer-crazy-stories/
https://classifieds.usatoday.com/blog/services/5-things-need-know-divorce-mediation/
https://www.womansdivorce.com/signing-divorce-papers.html