Free Initial Consultations

630-580-6373
With offices in Naperville, Joliet, Wheaton & Chicago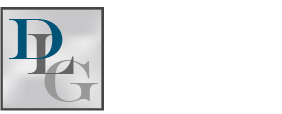 Divorce can impact many areas of your life. Your marital finances, time with the children, and ownership of assets are really just the beginning. Parties can have their information highjacked, or even their reputations ruined by a vindictive spouse. Thankfully, there are steps that you can take to protect yourself and your children during the process. Start by ensuring you address these technology issues before you file or tell your spouse about your plan to divorce.
Change Your Passwords
In today's digital age, nearly everyone stores and shares information online. Couples also tend to share devices, data, passwords, and even some of their accounts. Sadly, that unfettered access in a divorce can create all sorts of issues. Spouses can gain access to data and financial information that does not apply to the divorce (i.e. an inheritance that was gifted to you after the separation) to hike up your child support or spousal support obligations. A vindictive spouse could attempt to drain your bank account and transfer everything over into their name, or they may even go so far as to delete important information or mine your social media accounts and photos for details they can use against you in custody proceedings.
The first step to preventing such an issue is to ensure that you change all of your passwords - including the one that you use to log into your devices. Avoid using generic passwords, or anything with significance to you or your spouse (i.e. names and birthdays of children). Instead, use a strong and random password generator and store your passwords on a secure digital keychain (specifically one that your spouse cannot access).
Unlink All Shared Accounts
Many spouses have shared accounts. Some use them to share pictures. Others, locations and photos. Sadly, a great deal of this information could be used against you in a divorce, or to attack you, either financially or socially. To prevent such an issue, ensure you unlink all accounts to which your spouse is tied (social media, banking accounts, etc.). Also, remove your spouse from any security systems or applications tied into your home, as these are now being used to torture parties going through divorce proceedings.
Start Over with a Clean Slate
Once you have eliminated your spouse's ability to gain access to your information, ensure that any shared devices are restored to factory settings. It may also serve you to restore your personal devices, regardless of whether your spouse has access to it. That way, if they do find a way to hack into your device, there is very little information for them to find. Just be sure to back up all photos and important documents to a thumb drive. Store it somewhere secure, and away from the family home, such as a safety deposit box.
Contact Our Wheaton Divorce Lawyers for More Guidance
Technology is not the only aspect of your life that must be considered during a divorce. Get seasoned guidance and assistance through the process. Contact Davi Law Group, LLC, where your best interests are a top priority. Call 630-580-6373 and schedule a consultation with our DuPage County divorce lawyers today.
Source:
http://www.wbrc.com/story/38514783/technology-devices-used-to-abuse-in-divorce-cases