Free Initial Consultations

630-580-6373
With offices in Naperville, Joliet, Wheaton, Plainfield & Chicago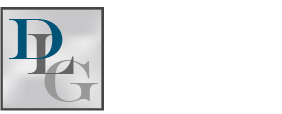 Planning for a Second Marriage
Planning to marry after a divorce is usually a joyous time. Before jumping in and saying "I do" for a second time, however, there are some important steps you should take in order to ensure that your marriage can beat the odds and last for the long-term.
According to the American Psychological Association, there are three key issues that couples need to address before remarrying after a divorce:
Resolve feelings about previous marriages – before marrying your new partner, it is important that you have addressed any lingering emotional issues from your previous marriage. This is true for both potential spouses and the children that may be involved. Children may act out when they hear that a parent is getting remarried, feeling afraid of betraying their biological parent. Ex-spouses may resurrect old issues in order to cause problems for the new couple when a remarriage is announced.
Financial arrangements – Before taking their vows, couples should agree on a financial budget and decide on things like how costs will be split and where the couple will live. Many couples chose to move into a new home after remarrying in order to make a new family home. Couples should also discuss whether bank accounts will be kept separate. The APA reports that couples who share accounts often report higher marital satisfaction.
Prepare for parenting changes – When children are involved, the couple should spend some time discussing the role the stepparent will play in the care and education of their new spouse's children. Any potential rule changes should also be thought out and discussed between both the couple and the stepchildren. Children may begin to respond differently to a stepparent once the couple marries.
If you are considering filing for divorce, the first step you should take is to contact a qualified divorce attorney. We can help ensure that the process goes smoothly so that you can move on and find happiness once again.