Free Initial Consultations

630-580-6373
With offices in Naperville, Joliet, Wheaton & Chicago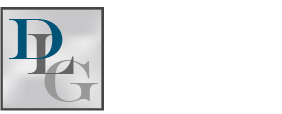 Divorce can significantly impact the mental, emotional, and financial well-being of any child, but those who have special needs' are at an especially high risk. When one takes into account that an estimated 10 percent of the population has a family member with special needs, and the risk of divorce is significantly higher for them when compared to the general population (an estimated 86 percent compared to 50 percent), the importance of proper divorce planning becomes clear. Learn more about how to approach the process in the following sections, and discover how a seasoned divorce lawyer can help to improve the overall outcome of your case.
Understanding What Could Be At Stake
Minor and adult children with significant disabilities often need a lot of support from their families, health care professionals, community, and government. Unfortunately, if their parents go through a divorce and the process is not approached carefully, it may render the child ineligible for many of these types of assistance. As a result, the physical, mental, or financial well-being of the child may be negatively impacted.
As an example, a child may lose their social security and Medicare benefits if their parent receives alimony after a divorce. In turn, they may be unable to access certain therapies or resources that they may need immediately or in the future (i.e. long-term residential care when the parents are no longer around to care for them or specialized therapies that are only accessed through Medicare). Thankfully, such consequences of divorce can be avoided, provided parents plan and negotiate the settlement appropriately.
Divorce Planning for Parents with a Special Needs Child
Although you may not be able to mitigate all issues in your divorce, there are ways that you can protect the best interests of your special needs' child. Consider the alimony issue as an example; rather than paying the money directly to the receiving spouse, a payor could pay directly for needed services, such as housekeeping, after-school programs, or medical equipment. Doing things this way not only helps to ensure the child receives what they need, but it can also preserve their ability to receive government-funded benefits, such as social security, food stamps, and Medicaid. Another possible strategy is to set up a special trust - just be aware that there are numerous stipulations on these, and they must be adhered to carefully to avoid a loss of benefits.
Contact Our DuPage County Divorce Lawyers
Even the most straightforward divorce cases can be complicated. When there is a special needs child in the middle of a divorce, matters become even more complex. Davi Law Group, LLC can help you strategize a path ahead, and we can help you preserve the best interests of your child both today and in the future. Schedule a personalized consultation with our DuPage County divorce lawyers to get started. Call 630-580-6373 today.
Source:
https://www.dciu.org/cms/lib/PA28000298/Centricity/Domain/60/Divorce%20and%20Special%20Needs%20Planning-article.pdf