Free Initial Consultations

630-580-6373
With offices in Naperville, Joliet, Wheaton & Chicago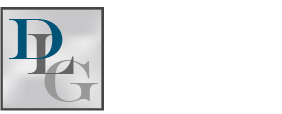 College tuition prices currently range between almost $10,000 and nearly $36,000 per year, depending on whether a student attends private or public college, and an in-state university or one that is outside their state of residence. Those figures, which have been increasing at an alarming rate over the last decade, are expected to rise even further over the next several years, which is why so many parents have college savings accounts for their children.
Unfortunately, if the parents eventually divorce, the child's college savings account could be split between the parties. What is more, parents may find it more difficult to save for their child's college tuition once the divorce has been finalized. Thankfully, there are preventative measures that can be taken during the divorce process to protect a child's future education. Learn more in the following sections, including how a seasoned divorce attorney can help to improve the final outcome in your Illinois divorce case.
Splitting a College Savings Account in Divorce
In a divorce, marital assets are valued and then distributed equitably between the parties. A child's college savings account, though meant for the child's future, is typically included in the marital estate. Parents can agree that the account will remain intact, under one parent, or they can split it amongst one another. Keep in mind that there are pros and cons to each choice (personal spending of the tuition money, having fewer liquid assets if you take the account in the divorce, etc). As such, it is recommended that you discuss your options and their potential consequences with a seasoned divorce lawyer before making any final decisions.
Saving for College After an Illinois Divorce
Once parents have determined how the college savings account will be distributed in the divorce, they will need to consider how they will continue to save for their child's tuition in the years to come. In many cases, this becomes more difficult when a two-income household becomes two separate, one-income households. As such, parents are encouraged to consider not only their ability to save but their spouse's ability to save for the future. Perhaps it is plausible to create an agreement in which each parent sets aside a specific amount each month. Alternatively, parents can agree to have a portion of the child support set aside for college. Another possible option is to request an extension on child support once the child comes of college age.
Contact Our DuPage County Divorce Lawyers
At Davi Law Group, LLC, we understand the importance of protecting a child's ability to attend college as an adult, which is why we work so hard to preserve the best interests of children in divorce. If you or someone you know is planning to move forward with an Illinois divorce, contact our Wheaton divorce lawyers for seasoned, competent legal assistance. Call 630-580-6373 today.
Sources:
https://www.usnews.com/education/best-colleges/paying-for-college/articles/what-you-need-to-know-about-college-tuition-costs
https://www.usnews.com/education/best-colleges/paying-for-college/articles/2015/08/19/3-important-college-funding-questions-to-answer-during-a-divorce