Free Initial Consultations

630-580-6373
With offices in Naperville, Joliet, Wheaton & Chicago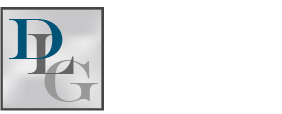 Deciding to divorce is difficult decision. Once a couple makes the decision to separate there are many stressful decisions to make as the divorce process moves along. Pets and companion animals can make the process easier for many people. It should not be surprising that deciding who gets to keep a pet is a common issue in divorce disputes.
The Law Views Family Pets as Property
Pets play a key role in the lives of many people and many of those people will also go through a divorce. This means that courts will decide who gets ownership of the pet when the couple divorces. The law views pets as property. Of course, pets mean a lot more to their owners than just property. However, in a courtroom, pets are treated similar to a record collection or heirloom jewelry. A court may never need to decide who gets ownership of the pet if both spouses agree who will keep it.
Still, divorce is rarely that simple. Many separating couples will disagree about pet ownership custody if neither spouse is willing to let go of the animal. In cases where tensions are running high, one spouse may even use the pet as leverage against the other spouse. When a court decides who keeps a pet, the court will attempt to determine who legally owns the pet.
How Can I Prove I Own My Pet?
You will want to find copies of any type of registration, which lists you as the owner of the pet. Evidence of pet ownership includes:
Registration and license;
Veterinary records;
Pedigree registration; or
Microchip registration.
If only one spouse's name appears on these types of records, it will be easier for a court to determine which spouse to place the pet with.
Develop a Pet Placement Agreement
A court can give pet ownership to one spouse; however, it may be easier for the couple to negotiate pet custody agreements. Similar to child custody agreements, pet parents can make arrangements which will allow both parents to maintain a relationship with their pet. If you plan to develop a pet placement agreement, then you will want to consider whether the spouse keeping the dog will be able to meet your pet's space and dietary needs.
Contact an Attorney
If you are not sure whether your will be able to meet your pet's needs, make sure that you talk with your vet. However, if you are concerned about making a pet placement agreement with your spouse or proving you own your pet, talk to the DuPage County divorce attorneys at Davi Law Group, LLC. Please contact our office today and we will talk about this and other issues you may have as you complete your divorce.
Source:
http://www.ilga.gov/legislation/ilcs/ilcs3.asp?ActID=1717&ChapterID=41