Free Initial Consultations

630-580-6373
With offices in Naperville, Joliet, Wheaton, Plainfield & Chicago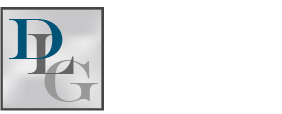 What About the Pets?
Everyone knows custody can be one of the most contentious issues in a divorce. What may shock people is those custody disputes don't always only involve children – human children, that is. Increasingly, couples are feuding over pet custody during their divorce proceedings.
According to a recent survey of the American Academy of Matrimonial Lawyers, 27 percent of those attorneys who responded said they noticed an increase in the number of clients fighting for custody of a pet during the last five years. Of those disputes, they also noted an overwhelming 88 percent of those animals caught in the middle of the custody fight were dogs.
Illinois Laws Used When Pets are an Issue
When couples raise an issue of pet custody in Illinois, the court will likely determine the issue based on traditional property division concepts. It may be hard to think of your beloved family pet as a piece of property, but for the purposes of divorce, your pet will likely be treated as such.
The first step in property division is to establish whether the particular property involved is marital or nonmarital property. Remember that property acquired before the marriage is generally considered nonmarital property – which is typically awarded to the party that bought or otherwise acquired that piece of property. Thus, if the pet was adopted or purchased prior to the marriage, that party will likely be able to keep his or her beloved pet.
However, awarding the pet gets complicated where the parties adopted, bought or found the pet while they were married. In those cases, the court will look at which spouse predominantly cared for the pet, which spouse has the best means to care for that pet in the future, and which spouse feels more emotionally connected to the pet. Surely this sort of evidence may seem hard to prove to an impartial judge who doesn't know you or who may not understand close relationships with pets. Fortunately, if you have a strong connection with your pet it will likely be easy to show to the court using everyday examples of your bond.
While talking about the role pets play in divorce, it is also important to point out that people often use pets, just as they use children, as pawns during a divorce in attempt to bargain with the other spouse. An experienced attorney can help ensure you aren't forced into negotiations you don't feel comfortable with or where your spouse is unfairly trying to manipulate you outside of court.
How to Protect Your Pet
If you or someone you know is going through a divorce in Illinois and has family pets you are concerned about, contact the
DuPage County family law attorneys
at Davi Law Group, LLC today to discuss your case. Our skilled team of attorneys and staff understand that pets are part of the family and should be treated as such during a divorce. We can help you better understand the laws of Illinois property division and can devise a strategy to help you keep your furry family members protected.