Free Initial Consultations

630-580-6373
With offices in Naperville, Joliet, Wheaton & Chicago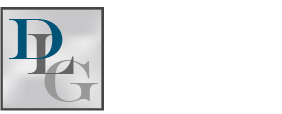 Although most people are aware that assets are equitably split during an Illinois divorce, few couples stop to think about their debts. However, this too is divided – and it can lead to financial ruin for one or both parties if mishandled. Learn how you can protect your finances during a divorce, and discover how paying off your credit card debt may ease the overall process. You shall also learn what an experienced attorney can do for you.
What No One Tells You About Debt in Divorce
The real problem with debt in divorce is not that it is divided. Instead, it is that the original debtor is still held accountable, regardless of the decree. For example, one party may agree to pay on a joint credit card, but if that party defaults on their payments, both may face legal action from the creditor. The same holds true for other forms of debt, such as student loans, vehicle leases, and mortgages.
Unfortunately, this is information that is rarely disclosed to divorcing parties. As such, one or both parties may find themselves stressed, confused, and even on the brink of bankruptcy if the debt is not split or managed properly. For this reason, couples are advised to consider all their options in divorce – including the option to pay off the debt before filing.
How Paying Debt May Benefit Divorcing Couples
While the biggest and most obvious benefit of paying off debt before a divorce starts is that neither party will be held liable for their ex's mistakes, there are several other potential perks as well. For example, both parties may have fewer expenses once the divorce is finalized. As a result, they may be more financially prepared for their new life. Another benefit is that the debtor automatically decreases their debt to income ratio, which could make new credit easier to obtain – and that includes refinancing on your family home (if you are planning on keeping it).
Bankruptcy May Be an Option
While some couples can pay off their debt before filing for divorce, there are others that are in over their heads. In these situations, bankruptcy may be the most favorable option. Some choose to file before they divorce. Others choose to file after. Only you know which option may be most plausible for your situation, but an experienced attorney can help you understand the pros and cons of each one. Even better is an attorney that handles both divorce and bankruptcy, as they will be able to help you understand both legal processes.
Contact Our DuPage County Divorce Lawyers
At the Davi Law Group, LLC, we take a holistic approach to divorce. Dedicated and experienced, we can assist you with your case, even if you plan to file for bankruptcy. Our DuPage County divorce lawyers handle both legal matters, and we can examine your situation, advise you of your options, and protect your best interests. Get started by scheduling a personalized consultation. Call our offices at 630-580-6373 today.
Sources:
http://www.huffingtonpost.com/2014/03/02/marital-debt_n_4861960.html
http://wtop.com/business-finance/2017/03/mindful-divorces-financial-consequences/