Free Initial Consultations

630-580-6373
With offices in Naperville, Joliet, Wheaton & Chicago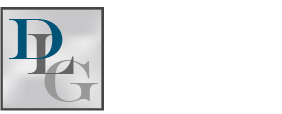 Funding a divorce can be very difficult for a couple. This is especially true if one spouse is a stay-at-home parent and depends on the other spouse for income. Some spouses come up with creative ways to fund their divorce, like a Geneva, Illinois woman who went to a crowdfunding site to fund her divorce.
Making sure you are able to pay for your divorce is important. If you are considering divorce and concerned about paying for your divorce, it is important that you understand the variety of options available to you before proceeding any further.
Strategies to Pay for Your Divorce
If your divorce involves serious issues such as spousal support, property division, or child custody, you will likely need legal representation. When spouses head to court to begin the divorce process and one spouse has legal representation, the spouse who has an attorney has an advantage during any legal battles. Of course, if you need an attorney, you may not know how to fund it; in this case, consider the following options:
Speak with an Attorney: Do not assume you cannot afford an attorney. Schedule an appointment with an attorney to talk about fees, payment plans, and other methods of payments. Oftentimes an attorney will be able to work out a payment schedule that will allow you to cover the costs of your divorce. If you truly cannot afford the attorney's services, work with your attorney to see if there are some issues your attorney can help within your budget.
Request Attorney's Fees as Part of Your Divorce Award: While it is rare, Illinois law allows a court to order your spouse to pay attorney fees. A court may order your spouse to help pay part of all of your attorney's fees while your divorce is pending. It is not common for a court to order one spouse to pay attorney's fees. However, it is is most likely to happen when one spouse makes more income than the other spouse, or when one spouse was responsible for paying the majority of the household bills during the marriage.
Work Out a Payment Plan with Your Spouse: It may be a difficult conversation but you could speak with your spouse about helping you with attorney's fees. Additionally, you could agree on critical issues before litigating in court. This may help decrease the amount of time you and your spouse will need to spend in court. You may also want to consider alternative methods for working on your divorce such as mediation.
Seek Help from an Attorney
If you are ready to separate from your spouse, you may be worried about costs. Because concerns about costs are important, it is essential to make sure that you investigate all your options. Speak with the DuPage County divorce attorneys at Davi Law Group, LLC. We can discuss your divorce with you and advise you on the best way to move forward. Please contact us today to schedule an initial appointment to discuss your divorce today.
Sources:
http://patch.com/illinois/geneva/geneva-woman-turns-crowdfunding-pay-divorce-0
http://www.ilga.gov/legislation/ilcs/fulltext.asp?DocName=075000050K508