Free Initial Consultations

630-580-6373
With offices in Naperville, Joliet, Wheaton & Chicago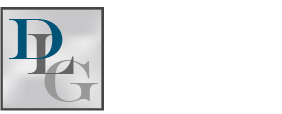 When a child is born and the parents are not married, it is important for both parents to establish paternity. By establishing paternity, a child's biological father is recognized as the legal father, with the rights and responsibility the law provides.
Under Illinois law, there are several ways to establish paternity. Unfortunately, the system may be manipulated to force a man, other than the biological father, to assume responsibility for a child.
How to Establish Paternity
Illinois allows parents to establish paternity in four different ways:
Voluntary Acknowledgement of Paternity (VAP) Form: This is a form that both parents may sign. It is a legal document under Illinois law; when the parents sign, they both agree to support the child and the father's name is added to the birth certificate;
Marriage: If a child is conceived before parents were married but the parents marry before the child is born, the marriage of the father and mother legally establishes paternity;
Administrative Order: Unmarried parents may seek the help of Child Support Services to establish paternity. Child Support Services may request a paternity test and decide paternity through an Administrative Paternity Order based on test results; and
Paternity Action and Judicial Order: Anyone may file for a paternity action in court. The court may issue an order legally establishing paternity based on information presented to the court.
Paternity Fraud Happens
There are circumstances when the relationship between the father and child is unclear. Many times, mothers will make a good faith effort to determine their child's biological father and attempt to establish paternity. Other times, however, a mother may attempt to establish paternity with a man she knows is not the biological father. A mother, who intentionally attempts to do this, commits paternity fraud. Motivations for paternity fraud are personal and vary but may include:
Covering up infidelity;
Attempting to force a partner to marry; or
Selecting a father who is better able to support the child.
Regardless of the reason, paternity fraud victimizes the child's biological father and the man forced to support the child. It also complicates relationships between a child and their family. A biological father may be robbed of his opportunity to know and assist in raising his child, while the legal father may be devastated to learn he established a relationship with a child based on deception.
Let an Attorney Assist you with Paternity Fraud
Establishing paternity for your child is critical. If you are not married to your child's parent and need help determining paternity, or you suspect you may be a victim of paternity fraud contact the DuPage County paternity lawyers at Davi Law Group, LLC. We can help review your situation and advise you on the best way to protect your rights.
Source:
http://www.ilga.gov/legislation/ilcs/fulltext.asp?DocName=041005350K12