Free Initial Consultations

630-580-6373
With offices in Naperville, Joliet, Wheaton & Chicago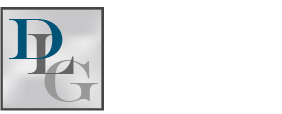 A surprising number of men end up paying child support for children who are not their own, biologically speaking. Establishing paternity has important legal ramifications. It is important that you move quickly and efficiently as there are important determinations for a father who wishes to challenge the paternity of a child.
Establishing Paternity
Paternity is phrase used to describe a legal relationship between a father and his child. In cases where parents were not married at the time the child was born, the father in the eyes of the court is regarded as the alleged father. An alleged father has not yet established a legal relationship with his child. The alleged father cannot be named on the child's birth certificate until legal paternity has been established.
In Illinois there are three ways in which a parent can establish paternity:
Submission of an affidavit to the court signed by both parents voluntarily acknowledging paternity;
Executing an administrative paternity order (done by the State of Illinois Department of Healthcare and Family Services); and
Order of paternity entered by a judge.
Notice will be given to alleged fathers by the Illinois Department of Healthcare and Family Services or by a judge. If an alleged father does not respond to the notice, a court may declare him the legal father of the child in a default order.
Why is Establishing Paternity Important?
Establishing paternity is important for a number of reasons including the following:
Guarantees a child's right to to a relationship with his child;
Protects a father's rights
Gives a child access to family medical records; and
Secures benefits like financial support, social security, and inheritances.
Another important reason to establish paternity is child support. Establishing paternity, or parentage, also gives you a right to receive child support. With the upcoming changes in the way child support is being calculated, certifying that right to child support through proof of parentage may be the only way to compel your ex-spouse to pay his or her share in child support.
Unsure of Paternity?
Child support laws are changing, and it is important to have a dedicated and knowledgeable DuPage County paternity and child support attorney to defend your rights. Having your name on your child's birth certificate, or establishing your parentage, can have long lasting effects not only on your family life but your financial life as well. Contact the attorneys at Davi Law Group, LLC at 630-580-6373 to schedule your consultation today.
Source:
https://www.illinois.gov/hfs/ChildSupport/FormsBrochures/Pages/hfs3282.aspx