Free Initial Consultations

630-580-6373
With offices in Naperville, Joliet, Wheaton & Chicago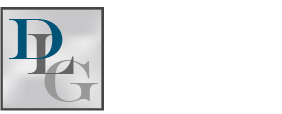 Illinois family law introduced many changes in the beginning of 2016. One of these is a move away from the terminology of "custody" and "visitation" towards the concept of "parenting time." This is a change in terminology; however, it also asserts the fact that both parents are important parts of the parenting process, though the time that each is allocated may be different. No matter what it is called, going from the care of one parent to another can be stressful for children. However, there are some ways to make parenting time transitions easier for everyone.
Dedicated Transition Time
One psychotherapist recommends that parents spend some fun and distracting "transition time" with younger kids when they are going from one parent to the other. This time can be spent playing, having snacks, singing, or performing other fun activities to help both the child and the parent move towards getting comfortable with the current parenting time situation. Right after picking up a child from the other parent's house is not the time to engage in a high stress activity.
Space
No matter how old the kids are, it is important that they have their own space with each parent. Kids like to have a place to go where they feel welcome and comfortable and having a dedicated space for the child is one way to show them they are welcome there. A safe space can also be a haven of calm for a child who feels like everything is changing around them. If you are dealing with space constraints, even a small area dedicated to each child can help them feel at home in both homes. It is important that this space stays "their space" even when the children are not there. It symbolizes to both of you that the child and parent bond is intact even when the child is with the other parent.
It is especially important that children have dedicated sleeping space when they are doing overnights with different parents. Nighttime is often when kids get the most scared and homesick. Having bedtime routines and space can make it so kids feel like they have two homes, instead of one home they live in and another they visit.
If You Cannot Be Nice, Be Quiet
This is often one of the hardest parts for parents, but you must resist the urge to say bad things about the other parent's character or parenting skills. Obvious exceptions are when the other parent is putting the child in danger of abuse or neglect. No one is saying that you have to say wonderful things about your ex spouse to your child, but do try to find ways of dealing with your stress and frustration with your ex when the child is not around. You will also have more fun during your parenting time if you are focused on the child and not your ex.
While many of the recent changes in Illinois law seem like they are just semantic, they actually belie conceptual changes in how judges are looking at families and custody. Judges are most likely to side with parents who also use a child-centered approach.
Illinois Custody Attorneys
The parent-child relationship is one of the most important relationships in our lives. If you are involved in a custody or parenting time dispute, you should have the DuPage County custody attorneys of Davi Law Group, LLC by your side to help you fight for your rights in court.
Sources:
http://www.nwherald.com/2015/12/30/illinois-divorce-law-changes-for-2016-focus-on-parental-duties-time-streamlining-process/a15m5u0/
http://www.huffingtonpost.com/tara-fass/easing-transitions-betwee_b_3147330.html