Free Initial Consultations

630-580-6373
With offices in Naperville, Joliet, Wheaton & Chicago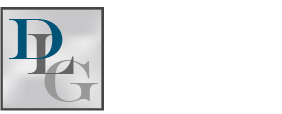 When you file for divorce in Illinois and there are minor children involved, parents have 120 days to file a Parenting Plan with the court. If you and your spouse agree on decision-making for the child, living arrangements, and other critical factors, you can file jointly; where there are areas of disagreement, you will have to file separately. Moreover, there are certain requirements you will need to include in the Parenting Plan. Therefore, it is important to discuss these and other essentials required by law with an Illinois parental responsibilities attorney.
Allocation Regarding Decision-Making
You and the child's other parent must determine how you will handle the important choices involved with raising him or her. In the Parenting Plan, you must allocate decisions involving education, medical care, and other activities that are critical to your child's development. You should make sure to cover travel, entertainment, extracurricular activities, sports, and aspects of life that impact your child's regular routine.
Living Arrangements and Parenting Time
The Illinois legislature recently made changes to existing law, specifically with respect to terms commonly known as custody and visitation of children in divorce. The Parenting Plan must include the details about living arrangements, including where the child will reside and for how long. Under the umbrella of parenting time, you should provide details on the time the child spends with the non-residential parent.
Right of Access to Records
Under Illinois law, the Parenting Plan must define each parent's right to review the medical, dental, and other wellness-related records of the child. In addition, the plan should cover school records and those regarding extracurricular activities. For younger children in child care settings, the Parenting Plan should define each parent's access to records as well.
Notifications on Child-Related Issues
The Parenting Plan must include provisions on a parent's responsibility to notify the other in the event of an emergency. Plus, if any issues related to health care, travel, or other important matters arise, the plan should cover notification duties. Both parents are required to include contact information in the Parenting Plan and keep the details current so that there are no problems with notices.
An Experienced Lawyer Can Advise You on Parental Responsibilities
A Parenting Plan is an important component of an Illinois divorce case if you have minor children. The plan's arrangement is intended to be permanent, and the consequences of even minor mistakes can be significant. A knowledgeable attorney can assist you with preparation of your Parenting Plan, ensuring there are no errors that may negatively impact your interests.
If you are considering divorce or have already filed, please contact the DuPage County family law lawyers at Davi Law Group, LLC. We are happy to answer your questions or discuss the details of divorce cases in Illinois.
Source:
http://www.ilga.gov/legislation/ilcs/fulltext.asp?DocName=075000050K602.10