Free Initial Consultations

630-580-6373
With offices in Naperville, Joliet, Wheaton & Chicago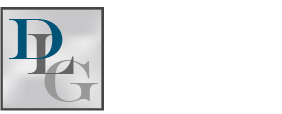 Illinois law now requires divorcing couples with children to submit a "parenting plan" to the court in order to be granted a divorce. This is part of the changes made by the new Illinois family laws that went into effect January 1, 2016. There are several important rules and considerations surrounding parenting plans and it is advisable to work with a skilled family law attorney to make sure that the plan that gets approved will be one that is best for you and your children.
What is a Parenting Plan?
A parenting plan is a document that lays out the rights and obligations of both parents in relation to the children. A parenting plan specifically allocates parenting time (formerly known as custody and visitation) and other matters that need to be worked out in order to parent separately.
Generally a parenting plan will lay out who has the children when, including birthdays and holidays. The parenting plan may also include agreements about what school the children will go to and perhaps who will pay for it, as well as other important matters like religion, ability for parents to relocate, and decision making powers.
The judge will finalize a parenting plan during the divorce process and the couple will need to abide by it for the next two years. Therefore, it is crucial that you understand the agreement.
Timeline
Parents have to file a proposed parenting plan within 120 days from the time papers are served. There will be a date before then when the parties and their lawyers will go in front of the judge to check in about the status of the parenting plan and if the parties can agree on a plan. The judge may extend the timeline for extra mediation so the parties can work together to come up with something with which they both agree. The judge may also grant an extension for other good cause such as one party needing to be out of town or other legitimate reasons.
Disagreements
Ideally the court wants both parties to come together and make a plan that they can agree to and are both happy with. If that can happen during the mediation process or on their own, then just one parenting plan will be submitted to the judge for approval. However, if the parties cannot agree on a plan or are not suitable for mediation due to domestic violence or other volatile or dangerous situations, then the parties can each submit their own parenting plan to the judge and the judge will make the ultimate decision about what provisions are included in the final parenting plan.
The court uses a standard of "best interests of the child" to make decisions for the parenting plan. This is a set of factors that the court considers in order to try to come up with a parenting plan that will lead to the best outcomes for the child.
Experienced DuPage County Family Law Attorney
Parenting plans are legal documents between people about what is likely the most important part of their lives. Therefore, you need a skilled family law attorney on your side to make sure your rights are vindicated. A dedicated DuPage County family law attorney at Davi Law Group, LLC can help you with parenting plans or any other family law matter. Contact us today.
Sources:
http://www.ilga.gov/legislation/ilcs/fulltext.asp?DocName=075000050K602.10
http://www.ilga.gov/legislation/ilcs/fulltext.asp?DocName=075000050K602.5