Free Initial Consultations

630-580-6373
With offices in Naperville, Joliet, Wheaton & Chicago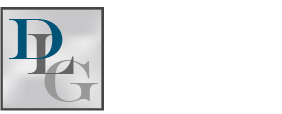 The state of Illinois now requires parents with a minor child who file for divorce to attend a class, as many children experience both short and long-term effects after a divorce. This class seeks to assist parents with helping their children during a difficult time. If you are struggling through a child custody issue with your former spouse, it is important to understand how the course may help you make this difficult process easier for your child.
What is the Parenting Class?
The Illinois Supreme Court Rule 924 requires all parents to complete a four-hour parenting course after a divorce or paternity case is finalized. The course seeks to educate parents about the ways their children may react to divorce issues like visitation and custody arrangements. The course also provides information so that parents can help their child adjust to life after divorce. The class teaches parents how to recognize when young children express emotions like anger, sadness and confusion..
Oftentimes, a court will not finalize a divorce until both parents have completed the course, and in extreme cases, the court may impose penalties against a parent who fails to attend and complete the course. This may mean that a parent who fails to complete the course may not be allowed visitation or joint parental responsibility. A court may also excuse a parent from attending the parenting course or extend the timeframe for completing the course..
How Does the Course Help Parents?
The course covers important topics, including:
Grief process related to divorce;
Tactics for talking with children about divorce;
How children deal with divorce as they develop and mature;
How parents' conflicts create stress for their children and how to decrease children's exposure to adult conflicts; and
Financial and legal consequences of divorce.
The course seeks to give parents strategies to talk with children and provide parents with a forum for discussing critical issues and idea sharing. The course helps parents and children as it emphasizes the importance of continued family stability after a divorce and helps parents think about ways they can cooperate to take care of their children.
Seek Help From an Attorney
The Illinois parenting course seeks to promote the best interests of the child and help children deal with divorce. Arriving at a decision about parental responsibility may be difficult, however, it can be expedited with the help of a lawyer. Contact the skilled DuPage County child custody lawyers at Davi Law Group, LLC for help. We can help you go over options for parental responsibility and discuss the ways the parenting class can help your child. Please contact us today for a consultation.
Source:
http://www.illinoiscourts.gov/supremecourt/rules/Art_IX/ArtIX.htm#924