Free Initial Consultations

630-580-6373
With offices in Naperville, Joliet, Wheaton, Plainfield & Chicago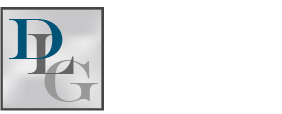 Parental Visitation for Non-Custodial Parents
Most laws related to separation, divorce and child custody are left up to each individual state.
The Chicago Bar Association
states that visitation after divorce is focused on the children and what is best for them, not what is best for the parents. Although in the past it has often been assumed that it is best for children to stay with their mother, now courts are taking more factors into consideration and fathers have a better chance to get custody. Judges now say that even when children must live with only one parent, it is very important for them to be frequently reminded that they still have two parents. As long as there are no outstanding factors that should affect the well-being of the children, judges do what they can to allow frequent visitation to the non-custodial parent. If a couple splits up and can agree on custody and visitation plans on their own, then the judge will have an easy job of approving it. On the other hand, if a couple cannot agree, the child will most likely suffer because the judge will have to create a visitation schedule that limits the children's time with the noncustodial parent. The schedule set up by the judge for visitation may vary based on the relationship between each parent and child, the ages of the kids, physical or emotional handicaps that the children may have and the living conditions at each of the parents' homes. Other important factors that are thought of when a parent is given a visitation schedule for his or her child is whether or not it can be altered. It is important to know that failure to pay child support will not affect visitation. If one or both parents wish to change the visitation rights and schedule, it can be taken back to court to be altered, but it cannot be done without the knowledge of both parents. If you are going through a divorce or already have and are concerned about the visitation of your children, contact a
family law attorney
in Illinois for help. Attorneys at the
Davi Law Group
will help you get the best visitation for your child possible.