Free Initial Consultations

630-580-6373
With offices in Naperville, Joliet, Wheaton & Chicago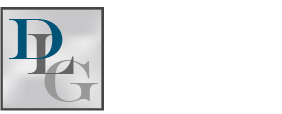 If you are currently going through divorce proceedings, you are probably aware that the court will address the needs of minor children. There are many considerations that will factor into a judge's decision on parental rights and obligations, all of which focus on an arrangement that accounts for the best interests of the child. You should consult with a DuPage County parental responsibilities lawyer about your situation; however, some general information is a good start.
Parental Rights and Responsibilities
There are two primary considerations involved with a parent's legal obligations and rights in Illinois:
Decision-Making
This area covers a parent's duty to make the choices involved with raising the child, and it includes decisions on:
Education, such as options regarding the school the child attends, tutoring, extracurricular learning programs, and other educational opportunities;
Healthcare, including all matters and treatment involved with medical, dental, and psychological care;
Religion; and,
Other activities in which the child is or will be involved. This category typically includes decision on sports programs, camp, travel, entertainment, music lessons, and other areas of interest for the child. It may also include online activities, such as how much time the child can spend on the internet and the types of content he or she is allowed to consume.
Parenting Time
Traditionally known as "visitation," parenting time covers the schedule for the non-residential parent to spend time with the child.
The Parenting Plan
Recent changes to Illinois law require the parents of a minor child to present a Parenting Plan to the court; this document covers the decision-making and parenting time described above. If the parents agree on the process for decision-making and a parenting time schedule that works for the needs of their family, the judge likely approve the joint Parenting Plan after review.
In the event that the parents cannot agree on decision-making and parenting time for the child, they may submit separate proposals for a Parenting Plan. Illinois law requires parents to go through the mediation process in an attempt to resolve any conflicts in the two respective plans. If the mediation process fails to produce an agreed Parenting Plan, then the judge will make the decision and enter an Allocation Judgment.
Discuss Your Matter with an Experienced Attorney
Every family and its members have different needs, so Illinois courts review decision-making and parenting time for minor children on a case-by-case basis. While the best interests of the child are paramount, you do have the opportunity to present evidence and arguments in court regarding the Parenting Plan. A qualified child custody lawyer will represent your interests and advise you on the process, so discuss your case with a legal professional. The experienced DuPage County family law attorneys at Davi Law Group, LLC can help you with all your divorce related questions. Please contact us with questions.
Source:
http://www.ilga.gov/legislation/ilcs/ilcs4.asp?DocName=075000050HPt%2E+VI&ActID=2086&ChapterID=59&SeqStart=8350000&SeqEnd=10200000