Free Initial Consultations

630-580-6373
With offices in Naperville, Joliet, Wheaton & Chicago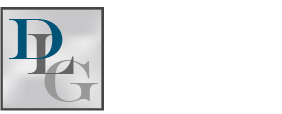 By now most Illinoisans know that starting January 1st, 2016, Illinois family law received a substantial facelift. "Legal custody" is a familiar legal concept that is being overhauled as part of the Illinois lawmakers' efforts to modernize Illinois's family law. The progress of cases in 2016 will help Illinois lawmakers determine whether these changes to how a court determines child custody will benefit Illinois families or further complicate already complex child custody determinations.
Legal Custody vs. Child Custody
Legal custody and physical custody are similar concepts. Physical custody determination decides with which parent a child should physically reside; legal custody decides which parent will make important decisions about a child's upbringing and well-being, such as educational, religious, medical, and other important decisions.
Previously, if one parent had sole custody, then that parent would make these decisions alone for the child without consulting or seeking approval from the other parent. If divorced parents showed that they could cooperate and work together effectively, then courts had the option of awarding each parent joint custody. Parents with joint custody were not able to make important decisions regarding the child without consulting the other parent first and arriving at an agreement with the other parent.
Under new child custody law, the term "legal custody" is eliminated and replaced with the term "parental responsibilities." Courts will have the option of awarding sole or joint parental responsibility for each of the following areas:
Health and medical decisions;
Religious decisions;
Education decisions; and
Decisions regarding after-school activities.
The changes to the law seek to give courts flexibility for designing child custody awards that support the child's best interest. Courts may award a parent who shows they are qualified to make certain decisions for their child the right to make those decisions without giving the same parent authority to make decisions in other areas of responsibility.
Will the Changes Prevent More Custody Fights?
Critics of the new child custody laws argue that more fights will result from the changes since parents will now fight over parental responsibility instead of legal custody. It is possible that hearings to determine allocation of parental responsibilities will be longer and will require more evidence, since parents now have four areas responsibility to fight over.
Seek Help from an Attorney Today
Changes to the law will not change the fact that parents will want to make the best decisions for their child. It will be important to have help from an attorney who understand existing child custody laws and the new parental responsibility laws. Speak with the DuPage County child custody attorneys at Davi Law Group, LLC; we can help you handle custody/parental responsibility disputes and ensure that you make the best decisions for your family. Please contact us today to schedule an appointment.
Source:
http://www.ilga.gov/legislation/99/SB/PDF/09900SB0057lv.pdf