Free Initial Consultations

630-580-6373
With offices in Naperville, Joliet, Wheaton & Chicago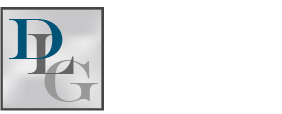 At the beginning of the year, Illinois family law made several changes to the way it divides up parenting time, formerly known as visitation, and parenting responsibilities, formerly known as custody. While parenting time is somewhat straightforward—it has to do with when each parent has time with the children—parental responsibility can be a little more tricky.
If you are in the process of a divorce or are trying to figure out a new parenting plan, you should contact knowledgeable child custody attorneys to help you understand all the options you have for sharing or dividing up these responsibilities.
Parenting Responsibilities
In order to get a divorce in Illinois when children are involved, you need to create and agree to a parenting plan with the other parent. If not, the judge will decide the provisions of the plan. A parenting plan divides up parenting time and parenting responsibilities. Different parental responsibilities are allocated to each or both parents, and parenting responsibilities can also include parenting time. Besides parenting time, the allocation of parental responsibilities also includes dividing up significant decision making responsibilities.
Significant Decision Making Responsibilities
In the past, the court would give joint or sole custody to parents. Joint custody meant that both parents had to make major decisions together, and sole custody meant that only one parent had the right and ability to make decisions. There are a few major areas of parental decision making that need to be allocated to one or both parents:
Education – Education involves what school the child will attend and any specific decisions made pursuant to that such as what classes he or she will take. Matters related to paying tuition are a separate decision and may be part of the child support negotiations.
Health – Health includes many kinds of decisions, such when the child will go to a doctor, take medications, or get any kind of medical care.
Religion – Religion can be a very contentious issue between parents, and they can agree for one to have sole decision making responsibilities or joint decision making responsibilities; or, if they cannot agree, the court will make a decision regarding who should have this responsibility.
Extracurricular Activities – Extracurricular activities are sports, dance, or anything that is not required for school. Paying for these activities is also decided along with child support.
Let Us Help You Today
If you are in the process of a divorce or are making changes to your parenting plan, it is important that you talk with skilled parenting time attorneys to find out what your options are in creating the parenting responsibility part of the parenting plan. Our passionate DuPage County family law attorneys at Davi Law Group, LLC can help you throughout the process.
Sources:
http://www.ilga.gov/legislation/ilcs/ilcs4.asp?ActID=2086&ChapterID=59&SeqStart=8300000&SeqEnd=10000000
http://www.cookcountycourt.org/Portals/0/Domestic%20Relations%20Division/Forms/DRD_Parenting%20Plan_Final.pdf