Free Initial Consultations

630-580-6373
With offices in Naperville, Joliet, Wheaton & Chicago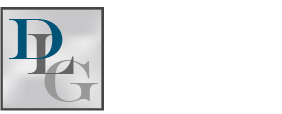 Partners to a civil union often deal with the same marital issues as any couple, so there can be many questions when the relationship comes to an end. One of the most important aspects to dissolution of a civil union is what happens to minor children, and Illinois law does specifically address parental responsibilities in the Religious Freedom Protection and Civil Union Act. You should discuss the details of your situation with a DuPage County parental responsibilities lawyer, but the following includes answers to some common questions.
How Does the Civil Union Act Apply to Divorcing Couples?
In general, the Act establishes a status that offers all the rights, interests, and benefits of marriage to individuals without regard to their gender. The "civil union" became the legal equivalent of marriage for same-sex couples on Jun 1, 2011.
The Act gives partners all of the recognitions and protections available under Illinois law regarding marriage; it also covers divorce in the event that the members seek to dissolve the civil union. In the case of a couple with minor children, a court has a duty to make provision for parental responsibilities and child support as part of a final divorce order.
What Are Parental Responsibilities under Illinois Law?
There are two factors involved with parental responsibilities:
Decision Making: A court allocates decision making in accordance with the child's best interests, with a focus on important issues like education, religion, healthcare, and activities.

Parenting Time. Commonly referred to as visitation, parenting time will also be considered when parties dissolve a civil union. Again, the best interests of the child are paramount.
If the two parties can agree on allocating parental responsibilities for decision making and parenting time, they can prepare a plan and submit is to the court for approval. In the event of contested issues, a judge will review the plan of each party and make a decision.
How Does Illinois Law Treat Child Support?
Child support in a dissolution of a civil union proceeding is also the same as for opposite-sex divorces. A court may apply a formula that ties the number of children to the supporting party's net income. However, if a judge finds that deviation from this formula is in the best interests of the child, support will depend on such factors as financial situation, standard of living, and other considerations.
Consult with a Qualified Attorney About Your Situation
Couples have many issues to address when divorcing, and the needs of minor children are certainly a priority. Fortunately, the Illinois Civil Union Act includes provisions that relate to parental responsibilities and financial support for children born to same-sex spouses; however, the law is still complicated and can be overwhelming if you do not have a legal background.
The experienced divorce lawyers at Davi Law Group, LLC, can advise you on the process and help navigate the proceedings to ensure the well-being of your children. Please contact our passionate DuPage County family law attorneys with any questions you have about dissolution of civil unions and parental responsibilities.
Source:
http://www.ilga.gov/legislation/ilcs/ilcs3.asp?ActID=3294&ChapterID=59