Free Initial Consultations

630-580-6373
With offices in Naperville, Joliet, Wheaton & Chicago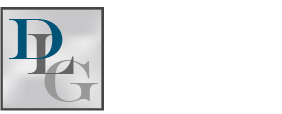 The Illinois Marriage and Dissolution of Marriage Act defines the allocation of parental responsibilities when parents of minor children divorce, stating that it includes both parenting time and decision-making regarding the child. The law covers various aspects of raising a child, like choices involving education, healthcare, and religion. The Illinois Marriage and Dissolution of Marriage Act also refers to extracurricular activities, which might be obvious interests and pastimes the child enjoys. However, many parents overlook the importance of online activities in a child's life—which should certainly be considered alongside sports, camp, music lessons, and other pursuits.
When working on the parenting plan that is required by law, talk with your divorce lawyer about online activities as part of parental responsibilities in Illinois.
Time Spent Online Per Day or Week
Many children are happy to spend hours a day surfing the Internet, engaging with friends on social media, or streaming videos. However, research shows the negative impact of too much online time on children:
Ther i's an increased incidence of obesity among children that are not limited in Internet activities;
Children that get too much screen time have a harder time getting quality sleep; and
There are increased risks of developing depression, anxiety, and attention problems when children spend a lot of time online.
Parental responsibilities should include limitations as to how much time children should be allowed to spend online. Hopefully, you and your spouse can agree upon and include appropriate provisions in the parenting plan.
Establishing Rules Regarding Online Activities
Besides the amount of time spent online, you should consider what types of activities are allowed—and which are off limits. For instance, social media sites are not appropriate for younger children that do not understand the implications or risks of online relationships. Plus, there are video games that are not suitable for kids of a certain age. You should discuss options with your spouse and your divorce attorney to ensure protection of your minor children.
Implementing Appropriate Parental Controls and Rules
Once you have established what the rules about online time should be, you must ensure that proper controls are in place to enforce them. There are technology options to assist in restricting access to certain sites, but it is up to each spouse to carry out the rules as well.
Talk to an Illinois Divorce Lawyer About Parental Responsibilities
There are several factors to consider in determining parental responsibilities, and your child's online activities should certainly be included when preparing your parenting plan. There are many dangers and risks lurking on the Internet, but it is also necessary to balance your child's activities—and make sure your ex-spouse is doing the same.
If you have questions about allocation of parental responsibilities and other aspects of the divorce process, please contact the experienced attorneys at Davi Law Group, LLC. Our passionate DuPage County family law lawyers can tell you more about legal requirements for parents of minor children and answer other divorce-related questions.
Source:
http://centerforparentingeducation.org/library-of-articles/kids-and-technology/how-much-time-internet-kids/