Free Initial Consultations

630-580-6373
With offices in Naperville, Joliet, Wheaton, Plainfield & Chicago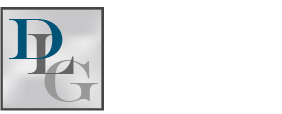 What is Parental Alienation and How Might It Affect Your Divorce?
The divorce journey is naturally difficult for the entire family, especially when children are involved. Although research shows younger children tend to adapt and bounce back from divorce with greater ease than older, adolescent teens, studies on the effects of divorce on children consistently demonstrate the often negative emotional impact divorce can have on kids. Despite these discouraging facts, however, parents do have some control in terms of how they choose to handle their divorce and ultimately, how they allow the end of their marriage to affect their children.
Parental Alienation and How it Breeds Conflict
Apart from financial disputes, one of the biggest sources of tension between parents during divorce is often rooted in disagreements surrounding the allocation of parental responsibilities and parenting time. Due to the circumstances that led to the divorce and the nature of the couple's relationship with one another at the time of the split, it is not uncommon for parents who are hurt and on the defense to project their thoughts and emotions onto their children.
When this happens on an extreme scale, it sometimes leads to parental alienation. Psychology experts define this syndrome as a disorder that is characterized by a child's alienation - and at times, complete demonization - of a parent. The child's views are born from one parent's negative thoughts about the other parent, which can, and often do, evolve into a type of brainwashing. According to experts from Psychology Today, all children innately desire to love both parents, and wish to be loved by both parents, but when one parent is targeted by the other as bad, wrong, or even evil, this places the child in the direct path of the conflict and eventually leads to an unhealthy, harmful mindset.
The Impact on Your Divorce
Intensified conflict and heightened tension from parental alienation not only impacts a child's relationship with their parents, it also affects the divorce experience as a whole. The greater the conflict in the divorce process, the more complex it tends to be, both legally and emotionally. Settling matters such as parenting plans and other child custody related issues can quickly become more difficult, which may have a domino effect and complicate mediation efforts or prolong court time.
Whatever you find yourself struggling with as you move forward with your divorce, it is important to speak with a knowledgeable Wheaton, IL divorce attorney, who can provide you with the resources and guidance you need to protect your rights. Call the Davi Law Group, LLC today at 630-580-6373 for a personal consultation.
Sources:
https://www.psychologytoday.com/blog/co-parenting-after-divorce/201304/the-impact-parental-alienation-children
https://www.huffingtonpost.com/traci-l-slatton/lost-parents-when-high-co_b_7400462.html