Free Initial Consultations

630-580-6373
With offices in Naperville, Joliet, Wheaton, Plainfield & Chicago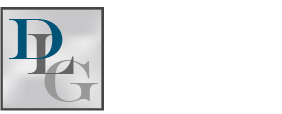 The Trouble with Parental Alienation Allegations
Parental alienation occurs when one parent uses his or her influence to manipulate a child's opinion of his or her other parent. Typically one parent convinces the child that he or she is the good parent and that the other parent is bad, or even evil. Sadly, these types of cases are common. When judges suspect parental alienation, it can drastically alter the way the court decides parenting time and custody.
Signs of Parental Alienation
There is a wide range of behaviors that may point to one parent trying to alienate his or her child from the other parent. Classic signs include the following:
Frequently sabotaging visits or refusing visits all together;
Failing to keep the other parent informed about activities in which the child is involved;
Interfering with telephone, text, or email contact with the other parent;
Not allowing the child to keep anything given by the other parent;
Blaming the other parent for financial problems; and
Frequent criticizing of the other parent in front of the child.
Often, when a child expresses a desire to not see the other parent it is also taken to be a sign of parental alienation. However, recent studies indicate that instead this may a more typical coping mechanism for children in divorce. Still, it can also be the result of purposeful alienation.
The Damage Parental Alienation Causes
When a parent alienates his or her child from the other parent it can cause lifelong damage to the child as well as to the relationships the child has with both parents.
Parental alienation is considered by many experts to be a type of emotional child abuse. Children who have suffered through alienation can have difficulty trusting others as adults and forming appropriate intimate relationships.
The effects of parental alienation do not have to be permanent—working with a trained family counselor can often repair relationships and reverse the damage of parental alienation.
Danger of False Accusations
Just as parental alienation is damaging to everyone involved, making careless or false accusations of parental alienation to gain a tactical advantage in a custody dispute is just as damaging.
Parental alienation can be difficult to prove, and there is not any official legal test in Illinois for finding that alienation exists. Often, the mere accusation of alienation is enough to turn a family law case into a bitter feud, where the child becomes a pawn in the parent's emotional dispute.
If you have any questions about parental alienation, parenting time, or custody, you need to speak with a knowledgeable DuPage County family law lawyer. Call 630-580-6373 today to setup a consultation. The longer you wait, the worse things may get.
Source:
http://www.illinoiscourts.gov/Opinions/AppellateCourt/2011/1stDistrict/December/1111225.pdf