Free Initial Consultations

630-580-6373
With offices in Naperville, Joliet, Wheaton & Chicago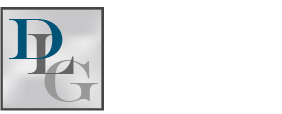 Generally, if a parent is incarcerated after being found guilty, they do not cease to be a parent. Illinois courts tend to abide by the axiom that a child benefits most from having both parents in their life, and will try to practice this whenever possible. As such, unless a parent has committed a violent crime, it is likely that a court will at least consider their position in terms of being a factor in their children's lives.
Parenting Time
When a parent is incarcerated, he or she will lose his or her ability to visit or take care of their children for the period of the sentence. However, this does not mean that his or her parental rights will be abrogated, or even that they should, depending on the nature of the case and the crime committed.
If the parents stay married while the mother or father is in jail, parenting time distribution may change; however, the allocation of parental responsibilities (what used to be referred to as physical custody) likely will not. If a mother elects to divorce an incarcerated father, she will retain physical custody unless clear and convincing evidence is put forward for the child to be surrendered either to the state or to another guardian. A father divorcing an incarcerated mother will have a different path to follow depending on whether he can establish paternity or not. If he can establish paternity, he will be granted custody in most circumstances.
Child Support
Another major issue encountered by incarcerated parents is that of paying child support. As of this writing, Illinois law does not automatically cease an incarcerated parent's obligation to pay support—any income the parent may acquire is at risk of being garnished. Currently, to avoid this, the incarcerated person must file a motion to amend his or her support obligations. However, depending on when the divorce occurs, it may not be immediately possible. Illinois law holds that the allocation of parental responsibilities may not be changed for a period of two years immediately following a divorce.
There have been various bills put forward that would seek to amend a prisoner's child support burden, with the most recent dying in committee in 2013. However, the issue is still on the table, as fathers' rights groups continue to push for a more even-handed approach to support issues. The rationale is that in most things, the courts of Illinois try to keep both parents in their children's lives, so parents who fall behind in support payments should be given another chance, in keeping with that philosophy.
Contact an Illinois Family Law Lawyer
If you or your spouse have been incarcerated, a good attorney can be worth his or her weight in gold. The knowledgeable DuPage County family lawyers at our law firm understand that a situation like this can be frightening and hard to understand, and we are happy to help guide you in the right direction. Contact us today to set up an appointment.
Sources:
http://www.childsupportillinois.com/general/hfs3282.html
http://www.ilga.gov/legislation/BillStatus.asp?DocTypeID=HB&DocNum=2330&GAID=12&SessionID=85&LegID=74110