Free Initial Consultations

630-580-6373
With offices in Naperville, Joliet, Wheaton & Chicago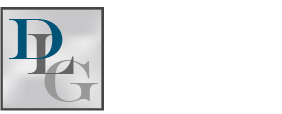 Moving to a new city or state for a new job, or just to be closer to family is a decision many people make without a second thought. However, if you have a custody order, then you may not be able to simply pick up and move. You may first have to get the permission of the court.
Order of Removal
Under the law, prior to January 1, 2016, a parent with primary custody of a child could not move out of state without first getting an order of removal from the court authorizing the move. A parent could, however, move anywhere in Illinois without court approval.
One of the family law changes that goes into effect January 1, 2016 changes this rule. The new rule looks at the distance involved in the move instead of just considering moving across state lines.
If the child lives in Cook, DuPage, Kane, Lake, McHenry, or Will counties, then the parent can move anywhere within 25 miles without the permission of the court. If the parent wants to move outside of Illinois, so long as the new residence is within 25 miles of the old residence, then no court permission is needed. In the other counties a parent could move with a child up to 50 miles away without seeking an order of removal.
If the move is farther away, the parent will have to petition the court for an order of removal. The petitioning parent will have to show that the move is in the child's best interests. Additionally, the petitioning parent will have to explain how to move will impact visitation with the non-custodial parent.
Accommodating Visitation
The courts take the position that it is usually in the best interests of the child to have regular contact with both parents. If a move would make visitation more difficult, then the court will be more reluctant to allow the move.
Sometimes an agreement can be reached where the visitation schedule is altered so that the child can continue to have regular contact and develop a strong bond with both parents. Another way to accommodate visitation is to utilize so-called virtual visitation through webcams and other technologies.
If you have questions about orders of removal, or any other family law issue, you need to speak with a dedicated and experienced DuPage County family law lawyer. Call today to schedule a consultation. Make sure you understand your rights before you get involved in a court battle.
Source:
http://www.ilga.gov/legislation/ilcs/ilcs4.asp?ActID=2086&ChapterID=59&SeqStart=8300000&SeqEnd=10000000