Free Initial Consultations

630-580-6373
With offices in Naperville, Joliet, Wheaton & Chicago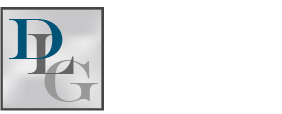 Watching your parents grow old is never easy, but it is especially difficult when they are having trouble caring for themselves. If one of both of your parents are aging, but have refused your help in caring for them, you may want to consider trying to become their guardian.
Becoming the legal guardian of an adult is a lengthy and complex process, because courts take the best interests of the person over whom guardianship is sought very seriously.
Relevant Laws
Under the Illinois Probate Act, disable adults can have guardians appointed for them, following a hearing before a judge. For purposes of the Act, a disabled person is anyone who is "not fully able to manage his person or estate." A doctor's assessment is needed in order to declare a person disabled.
The disabled person is referred to as the ward, and guardianship can be granted to care for either the ward's estate, person or both. Most frequently, guardianship is over both the ward and his or her estate. With guardianship over a person comes the right and responsibility to decide where the ward can live, and what care he or she ought to receive, including hospice and medical care. Guardianship over a ward's estate delegates the responsibility to manage his or her money, property, and finances to the guardian.
Steps Along the Path to Guardianship
The first step towards becoming your parent's legal guardian is getting a physician's report that explains the doctor's reasons for believing that the person is no longer able to manage their own affairs. After a doctor has seen your parent, you can file a petition in local court asking to be appointed as their guardian. Once the petition has been filed, a judge will hear your case within 30 days.
When you file a petition, you must also provide copies to the person over whom you seek guardianship, and to certain other family members, so that they can have a chance to object. These other parties must be given notification of your intentions at least 14 days before your hearing is scheduled to take place.
The judge will appoint a lawyer to act as a guardian ad litem, just for purposes of the hearing. In this role, the lawyer will meet with the ward and advocate for their best interests. At the hearing, the judge will ask the guardian ad litem whether they believe your parent needs a guardian.
You will also be given a chance to explain to the judge why you are seeking guardianship. In order to become a legal guardian, you must be an adult yourself, and must be a resident of the United States. A judge will not appoint you if you are considered legally disabled yourself, if you show signs of being of "unsound mind," or if you have been convicted of a felony.
Guardianship Attorney
The road to obtaining guardianship rights over your aging parent can be long and difficult. A
DuPage County family law attorney
 with extensive experience can help make the process go more smoothly. Contact Davi Law Group, LLC today to discuss the best course of action for you and your loved ones.