Free Initial Consultations

630-580-6373
With offices in Naperville, Joliet, Wheaton & Chicago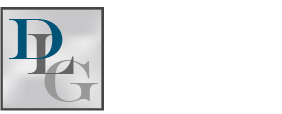 Divorce, in and of itself, is a complex and difficult process. However, those that are incarcerated may find obtaining a divorce nearly (if not completely) impossible. They may lack money or resources to hire an attorney or file the paperwork. Transportation can also be difficult to come by, especially since these court proceedings are not related to their criminal case. Thankfully, it appears the Chicago courts may have a solution. Learn more with help from the following information, and discover what an experienced attorney may be able to do for you during your divorce – even if your spouse is currently incarcerated.
Disadvantages of Imprisonment Mostly Impact Women
Although men are certainly at a disadvantage in family courts while they are incarcerated, the biggest impact seems to be on women. They tend to have fewer visitors in court, so they may not have someone on the outside to help them navigate through the red tape of divorce. Also, they tend to have more complex issues when it comes to child-related matters. As such, the program is focusing mostly on incarcerated women wishing to seek a divorce.
How Chicago Courts Are Helping
The courts do not intentionally make the family law system difficult to navigate for inmates, but they have not done anything to make it easier either – not until recently. A judge, located in Chicago, started offering virtual family law hearings for inmates seeking a divorce. Typically, the inmates are represented pro bono, by a legal aid group, and the court fees are waived. However, the partners of inmates are still encouraged to seek their own form of representation in a divorce – especially when they have shared children. Otherwise, they may be at risk for a poorer outcome in divorce, either regarding money and assets or in child-related matters.
Protecting Your Rights from the Outside
Being the spouse of an incarcerated individual can be difficult, in and of itself. All the responsibilities have fallen on you, and you may be struggling to make it from one day to the next. Thankfully, an experienced divorce lawyer can help. Able to protect your rights, family law attorneys can represent your needs and best interests, and they can ensure the courts understand the impact that the incarceration has had on your life and the lives of your children.
If you are hoping for a divorce, or you have recently been served by an incarcerated spouse, turn to the Davi Law Group, LLC for assistance. Dedicated and experienced, our DuPage County divorce lawyers will protect your rights and pursue the most favorable outcome possible in your case. Call 630-580-6373 and schedule your personalized consultation with us today.
Source:
https://www.theatlantic.com/politics/archive/2017/09/the-difficulty-of-getting-a-divorce-in-prison/538653/