Free Initial Consultations

630-580-6373
With offices in Naperville, Joliet, Wheaton & Chicago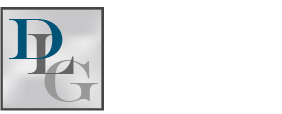 Divorce can be a costly process, but it does not have to be. In fact, there are several strategies that parties can use to save money on their proceedings. Learn more about them in the following sections, and discover which purported money-saving tips can actually do more harm than good.
Avoid Litigation Whenever Possible
While negotiated divorces can be complex and costly, they tend to be less expensive than litigated divorces. Part of this is due to the way proceedings are conducted (going to court is generally most expensive than meeting with a mediator), but there are other factors involved as well. For example, a litigated divorce places your financial future in the hands of a judge; in mediation, you tend to have more control over the outcome of your case.
Know What You Own
While many parties choose to talk to their spouse before an attorney, doing things this way can greatly increase the risk of "lost" paperwork and hidden or depreciated assets. Most lawyers suggest that you gather financial documentation and supply it to them before breaking the news to your spouse. Not only does this give you the knowledge and information you need to negotiate effectively in your case, it can also give you more time to decide what it is that you really want out of your divorce.
Start Saving and Budgeting Now
If you have a clear picture of what you own and what you may be entitled to in your divorce, you can plan more effectively for your future. More than that, you can start planning for it now, long before the case is ever finalized. Set up your own bank account, create and start sticking to your post-divorce budget before you and your spouse even separate, and start saving for your new life.
Hire an Attorney (And Avoid DIY Mistakes)
With so many do-it-yourself options available to divorcing parties, you may be tempted to forgo the attorney to save money on your proceedings. Unfortunately, this can be a costly mistake - especially for those with complex assets or situations. For example, if your spouse owns a business, you could be at risk for asset hiding or depreciation in your divorce. An attorney can protect you from such issues, so while yes, you may pay more for your divorce, you are less likely to experience extreme financial loss in your case.
Contact Our Wheaton Divorce Lawyers
At Davi Law Group, LLC, we protect your financial future, right from the very start. Dedicated and experienced, our Wheaton divorce lawyers offer confidential consultations to help ensure that you have enough time to plan for your new life. Call 630-580-6373 to schedule yours today.
Source:
https://www.forbes.com/sites/emmajohnson/2015/12/29/getting-divorced-5-ways-to-save-thousands-of-dollars/#15a7c7e7346b