Free Initial Consultations

630-580-6373
With offices in Naperville, Joliet, Wheaton & Chicago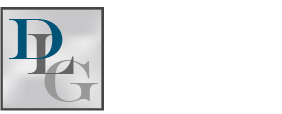 When one party is severely disadvantaged in a broken marriage, it can feel like an excuse to stay. Yet, unbeknownst to some, it is not necessary to do this. Instead, it may be possible for a party to obtain child support and/or alimony before a divorce has been completely finalized. Learn more in the following sections, including how to go about the process, and discover how a seasoned divorce attorney can assist and improve the outcome of your case.
Are You Eligible for Alimony or Child Support?
Not all parties are eligible for alimony or child support in a divorce. In fact, alimony is becoming less common in divorce, and some recent changes to Illinois' child support laws have created situations in which neither parent pays support (i.e. parents have near equal income and near equal parenting time). However, if you are disadvantaged in your marriage - perhaps because of a health condition or because you stayed home to raise your children - you may be eligible for alimony, child support, or perhaps even both.
Retroactive Support versus a Temporary Order of Support
Most parties must wait until the divorce has been finalized to receive that support, but they are sometimes eligible for "retroactive" support, which typically covers a period of time before the order became active (usually the date of separation). In some cases, the funds may be added to the settlement. In others, the paying party may have a set amount added to their monthly obligation to cover the back support. Either way, the receiving party must find a way to support themselves until the order has been finalized.
There are situations in which support may be sought prior to the finalization of a divorce. Known as "temporary" support, such awards are typically only awarded if the divorcing parties are physically or legally separated. There is also typically a clear and distinct financial disadvantage that leaves one party at risk for financial devastation or divorce-induced poverty.
Obtaining Support Before Your Divorce is Finalized
Although an attorney is not required when seeking support before the finalization of a divorce, disadvantaged parties often find that the aid and assistance of a competent attorney can ease the stress and worry they experience while navigating through the process. An attorney can also help improve the final and immediate outcomes in a case.
Skilled in handling even the most complex of Illinois divorce cases, Davi Law Group, LLC can protect your best interests, right from the very start. We are aggressive litigators and compassionate advocates that always strive for the most favorable outcome possible. Schedule your personalized consultation with our DuPage County divorce lawyers to get started. Call 630-580-6373 today.
Sources:
http://www.ilga.gov/legislation/ilcs/documents/075000050K505.htm
http://www.ilga.gov/legislation/ilcs/ilcs4.asp?ActID=2086&ChapterID=59&SeqStart=6000000&SeqEnd=8300000