Free Initial Consultations

630-580-6373
With offices in Naperville, Joliet, Wheaton & Chicago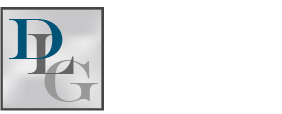 Divorce, like many things in today's do-it-yourself society, has become something that people try to handle on their own. Unfortunately, a DIY divorce approach can result in numerous consequences for both parties. Learn more about them in the following sections, and discover where you can find seasoned, competent legal representation in your Illinois divorce case.
Incorrect Valuation of the Marital Estate
One of the first steps in divorce is to determine the worth of a couple's marital estate, which is typically done through a complex process known as a valuation. Sadly, there are many things can impede the valuation, such as a spouse trying to hide or dissipate their marital assets to keep money away from their spouse. Parties may also make mistakes when trying to handle the matter on their own, which can dramatically impact one's settlement amount. In extreme cases, improper valuation may even result in an extreme financial loss, which could result in financial strain after the divorce or even divorce-induced poverty.
Improper Division of a Retirement Account or Pension Plan
Retirement accounts and pension plans can be exceptionally difficult to divide in divorce - and most just because they are subject to improper valuation (a problem that is highly common with pension plans since they can change value several times over the course of the divorce). The rules of division vary from one type of pension plan to the next. For example, a 401K needs a qualified domestic relations order (QDRO), and the document must match the information found in the divorce decree, but other retirement plans may not require this same document. Since retirement accounts are often one of the more valuable assets that a couple owns, any mistakes can be costly for the involved parties - and not just immediately, but far into the future.
Putting the Best Interests of Children at Jeopardy
Parents do not usually wish to do their child harm, but for kids, divorce is riddled with potentially negative consequences. Children may also have little to no say over the proceedings or anything that comes after. In short, their lives may be turned upside down, and they may be incapable of doing anything about it. To preserve their future, parents are encouraged to consider not what benefits them most, but what most benefits their children; this is known as protecting the child's best interests, which can be exceptionally difficult for divorcing parents. A seasoned attorney can help by ensuring that parents know their legal rights and the standards in family law.
Contact Our Wheaton Divorce Attorneys Today
If you are planning on filing for divorce, protect your future (and the future of any children you and your spouse may share) by hiring a seasoned legal advocate for your case. Contact Davi Law Group, LLC, where your best interests are a top priority. Call 630-580-6373 and schedule your personalized consultation with our DuPage County divorce attorneys today.
Source:
https://www.rd.com/advice/relationships/money-mistakes-to-avoid-during-a-divorce/