Free Initial Consultations

630-580-6373
With offices in Naperville, Joliet, Wheaton, Plainfield & Chicago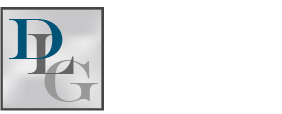 Money is often one of the leading sources of contention during a divorce, and it is about to get worse, thanks to the new tax law regarding alimony payments. Set to take effect on January 1, 2019, this new law will eliminate the tax credit that paying parties used to receive at the end of the year. Learn what this could mean for your Illinois divorce, and discover how a seasoned divorce lawyer may be able to help you mitigate the potential risks and issues that could arise.
A Closer Look at the New Alimony Tax Law
In previous divorces, and those completed before January 1, 2019, alimony payers receive a tax credit at the end of each tax year. The receiving party is also required to report their alimony payments as income to the Internal Revenue Service (IRS). Both of these aspects of divorce will be changing at the beginning of next year. That means there will no longer be an incentive for paying alimony, and fewer parties will be willing to pay it. That can hinder the financial well-being of receiving parties, as well as the paying parties, perhaps even more so than many realize. It can also make for more contentious divorces, and that can increase the stress levels of all involved parties - especially any minor children that the couple may share.
Dealing with the Alimony Changes in Your Illinois Divorce
The new tax law means there may be less money for the family unit - not just the payor - and that can be difficult to mitigate for all involved parties. Thankfully, there may be some strategies that divorcing couples can use to improve their situation. A few examples might include:
Increasing the settlement amount of the receiving party to offset the proposed alimony payments;
Increasing child support payments to offset the proposed alimony payments;
Ensuring the marital estate is correctly valued to avoid any potential miscalculations;
Increasing the amount of alimony payments and decreasing their duration; and
Negotiating or mediating your divorce to complete the process before the end of 2018.
It is important to note that not all solutions will be appropriate for every case. As such, it is important that you speak with a seasoned divorce lawyer about your options.
Contact Our Wheaton Divorce Lawyers
At Davi Law Group, LLC, we will work hard to help you develop creative solutions to hopefully satisfy all parties in your divorce. Seasoned and committed to your best interests, our Wheaton divorce lawyers will strive for the most favorable outcome possible. Call 630-580-6373 and schedule your personalized consultation to get started.
Source:
https://www.foxbusiness.com/features/tax-law-to-make-divorce-proceedings-messier