Free Initial Consultations

630-580-6373
With offices in Naperville, Joliet, Wheaton & Chicago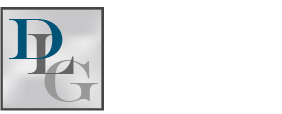 Life after divorce can be hectic, especially if you share children with your ex-spouse, but a new phone application is trying to make it a little easier. Designed to help divorced parents manage their children's schedules from two completely different homes and devices, it is revolutionizing divorce. Learn more about the application and how you can incorporate it into your Illinois parenting plan with help from the following information.
How the App Works
Developed by a divorced Florida dad of two, the application is named Fayr, and it can track everything from time sharing to schedule changes, all in real time. It also permits the exporting of court documents, location check-ins, and can keep track of child-related expenses. Families who are using it sing its praises, saying it helps keep everyone organized – even the kids. Currently available on iOS for a monthly subscription fee, and set to release for Android at the end of 2017, it can also easily be incorporated into an Illinois parenting plan.
Pairing the App with Your Parenting Plan
Parenting plans are more than just a parenting time schedule; they also cover issues like:
How the parents will communicate about the child;
How much notice is needed to request a change to the schedule;
Who will take the kids to school and after-school activities; and
Which parent gets the kids on which holidays.
Because the Fayr app works in real time, it can immediately notify each parent of necessary changes, reduce the need for phone conversations and text messages, and some of the information may even serve as evidence if there is a need. For example, if a parent is consistently changing the schedule at the last minute, a parent may be able to use the application information to indicate the lack of compliance with the family's parenting plan.
How Our DuPage County Family Law Attorneys Can Help
Even with the aid of the application, shared parenting can be stressful. Drafting of a parenting plan can also be complex, and parents are at risk of forgetting key details if they attempt to do it alone. Reduce the stress, mitigate against the risks, and find a parenting plan that works for you by contacting an experienced family law attorney for assistance.
At Davi Law Group, LLC, we strive to make the divorce transition easier for all parties – especially the children. Dedicated and experienced, our DuPage County family law attorneys can examine your situation and advise you of your options in divorce, parenting time, and the allocation of parental responsibilities. Learn more by scheduling a personalized consultation. Call our offices at 630-580-6373 today.
Source:
http://miami.cbslocal.com/2017/07/28/divorce-app-for-that/