Free Initial Consultations

630-580-6373
With offices in Naperville, Joliet, Wheaton & Chicago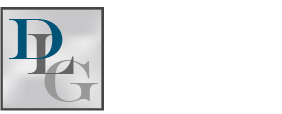 A new law was just passed in Illinois that affects people who have restraining orders against them. The law further restricts the ability to own guns for people who have orders of protection against them or other specific domestic violence charges.
The Law
The new law goes into effect January 1, 2017. The statute lets the Illinois State Police revoke gun owners' Firearm Owner's Identification Cards and deny someone's application for the cards if they have certain protections filed against them. If someone has an order of protection or an order of no contact for stalking that applies to them, then they are eligible to have their ability to own firearms restricted under this new law.
The law was passed unanimously by both the Illinois House of Representatives and the Illinois State Senate. It was then signed by Illinois Governor Bruce Rauner, a Republican. Another provision of the bill allows the Illinois State Police to compare the information of the gun owner or prospective gun owner to a nationwide database to search for any restrictions against gun ownership that the person has in other states.
Order of Protection/ Restraining Order
An order of protection, otherwise known as a restraining order, is a document that legally prohibits someone from engaging in certain behaviors. Orders of protection can be requested by someone who has been the victim of domestic violence. The orders then affect the rights and abilities of the person who was the perpetrator of the domestic violence.
Domestic violence is defined by Illinois law as violence perpetrated by one household or family member against another. Domestic violence is physical violence, but also harassment, willful deprivation, intimidation and interference with personal liberty. Restraining orders can include many different provisions, including not allowing the perpetrator in the home, not allowing any contact between the parties, prohibiting the perpetrator from going to the victim's workplace or other places the victim goes, or many other prohibitions that the judge thinks are helpful and warranted.
The law also applies to people who have no contact orders against them for stalking. A no contact order is very similar to an order of protection, but simply disallows one person from contacting another in any way.
Purpose of the Law
The purpose of the new law is to help keep domestic violence victims safe from further abuse and death. The lawmakers who passed the law are scared that domestic violence perpetrators will use their guns, or get new guns, to further terrorize or even kill their victims.
Contact Us for Help
If you need a restraining order or are concerned about domestic violence, you should have a knowledgeable attorney on your side. Our dedicated DuPage County family law attorneys at Davi Law Group, LLC can help you get the protective documents that you require.
Sources:
http://www.washingtontimes.com/news/2016/aug/12/new-illinois-law-bars-gun-ownership-over-restraini/
http://www.ilga.gov/legislation/publicacts/fulltext.asp?name=099-0787&GA=99&SessionId=88&DocTypeId=HB&DocNum=6331&GAID=13&Session