Free Initial Consultations

630-580-6373
With offices in Naperville, Joliet, Wheaton & Chicago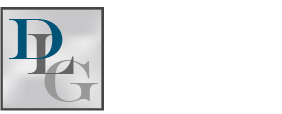 Parents know that divorce can negatively impact their children, which is why most will go to any lengths to protect them. Nesting divorce – an arrangement in which the children keep the home, and the parents rotate in and out – is one of the most recent strategies for minimizing the potential damage. Is it beneficial though, or is it more of a hindrance for young children?
Potential Advantages of a Nesting Divorce
Most children can benefit from a healthy and continued relationship with both of their parents after a divorce. Nesting divorce not only encourages this relationship, but it also carries that relationship out in a familiar setting. Parents can maintain schedules and minimize changes (i.e. school, home, friends, etc.) immediately after the divorce, which may also assist the child with the coping phase of a divorce. However, experts believe there may be areas where the purported benefits of nesting divorce are over inflated.
Disadvantages Masked as Benefits
While children may benefit some from staying in their original home environment, the stress and potential monetary issues of a nesting divorce can create a toxic situation for young children. Parents may still argue, even if only in passing. They may act out in passive aggressive ways (i.e. not cleaning up after the kids, leaving behind garbage or personal belongings, or just not respecting the other parent's schedule or need for space). Sadly, all such situations can have an even bigger impact on the child's emotional well-being than divorce itself.
Another disadvantage masked as a benefit is the way that a nesting divorce may delay the grieving and coping process for both parents and their children. When forced to live separately, when the shift of life is notable, everyone is forced to come to terms with the divorce. Though initially, this may be difficult for children, most do adjust well – especially if their parents work together on successful co-parenting strategies.
A Word of Caution for Possible Nesters
Although the potential disadvantages of a nesting divorce are important to consider, families have found success with this option. However, in most cases, those parents are amicable enough to live in the same space. They have a high level of respect for one another, are noticeably more mature in how they handle conflicts and are willing to work together toward a common goal. If you and your spouse lack any of these elements, consider discussing other alternatives with your attorney. In contrast, if you believe that nesting divorce may be appropriate for your family, ensure you discuss the specifics with an experienced lawyer.
Contact Our DuPage County Family Law Attorneys
Whether you are pursuing a traditional divorce, a nesting divorce, or a mediated divorce, contact Davi Law Group, LLC for assistance. Dedicated to protecting the rights and best interests of you and your children, our DuPage County family law attorneys can help you understand your options and determine which path may be most appropriate for your family. Call 630-580-6373 to schedule your personalized consultation with us today.
Source:
http://www.heraldtribune.com/news/20170801/parenting-nesting-may-not-cushion-kids-from-divorce