Free Initial Consultations

630-580-6373
With offices in Naperville, Joliet, Wheaton, Plainfield & Chicago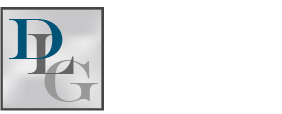 Tips for Negotiating Your Divorce Settlement
While it is possible to take a divorce case to litigation, settlements are often more favorable for all parties if a settlement can be negotiated. Sadly, divorce often involves a lot of deep and painful emotions, and that can cause people to act in ways that are unexpected or out of character. Money and child-related matters can also turn what might have been an amicable situation into a contentious one, especially if one or both parties try to use hard bargaining tactics to get what they want in the divorce. Learn how to reduce the risk of such issues in your case, thereby increasing your chances of obtaining a favorable settlement in an Illinois divorce.
Leave Your Emotions Out of the Process
It can be difficult to separate your emotions from the legal aspects of your divorce, yet doing so is essential if you hope to successfully navigate the negotiation process. That is because you cannot make rational decisions about your assets or other aspects of your case if you are viewing them through an emotional lens and placing a non-monetary value on them. Most divorcing parties find that therapy and other support systems, such as family and friends, are a great way to process the emotions they experience during the divorce process so that they do not affect the proceedings. Self-care can also be helpful in counteracting negative or painful emotions.
Be Informed About Your Finances, Rights, and Responsibilities
Although divorcing parties are encouraged to hire an attorney for their divorce proceedings, they should still be informed about their financial situation (including both debts and assets), as well as their rights and responsibilities (particularly those pertaining to children). You cannot effectively negotiate if you do not have a clear picture of your situation, and the knowledge and experience of your attorney can only take you so far. They cannot make the decisions for you; instead, they are there to guide you, inform you, and advise you on what may or may not be a fair settlement for your unique situation.
Be Willing to Compromise but Know Your Bottom Line
It is rare (and close to impossible) to get everything you want out of a divorce proceeding, so it is important to be willing to compromise with your spouse. However, you should also know what your bottom line is. To determine what that might be, consider what you want and need, what your spouse wants and needs, and what might be best for any children that are involved. Then ask your attorney to give you the best and worst case scenario for your situation if the case went to trial. From there, you should have a clear picture of what your bottom line might look like.
Hire an Experienced Negotiator and Litigator for Your Case
While you could negotiate your own divorce settlement, without the aid of legal counsel, such proceedings are discouraged. Even simplified divorces can be far more complex than people realize, and any mistakes in a divorce could be irrevocable. Protect your assets, your future, and your children by ensuring you have an experienced negotiator and litigator working on your case, right from the very start.
Contact Davi Law Group, LLC, where your best interests are our top priority. Dedicated and experienced, our DuPage County divorce lawyers can represent even the most complex of divorce cases. Call 630-580-6373 and schedule your personalized consultation today.
Source: