Free Initial Consultations

630-580-6373
With offices in Naperville, Joliet, Wheaton & Chicago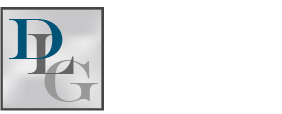 Couples nearing retirement often assume that they will stay together for the rest of their natural lives. Yet, with people living longer and healthier lives, many stop and evaluate their current situation as they move into their golden years. What some find is that they and their spouse have changed so much over the years that staying married no longer makes sense.
How do you navigate such a massive financial and lifestyle change like a divorce without compromising your future? The following tips on navigating divorce during your retirement can help.
Know How Divorce Will Affect Your Finances
Divorce may be an emotional process, but it is the financial implications that tend to have the longest-lasting effect on one's life. This statement is especially true for those heading into their retirement years. The following are just a few ways that divorce can affect your finances:
Your right to social security benefits may change,
Your pension or retirement account may be divided between you and your spouse,
You may be at risk for losing your health insurance,
Household items may need to be divided,
Valuable assets are typically divided,
You may need to sell your home, and
You may be responsible for paying alimony to your spouse.
Each of these aspects - and any others relating to your finances - should be carefully considered and mitigated against. For example, if you learn that you are at risk of losing your health insurance, you may want to consider asking the courts if you can remain on your spouse's policy until you are able to find your own. Another option could be to apply for COBRA coverage to ensure you maintain coverage until you can start a health insurance policy of your own.
Focus on Your Future Happiness
Couples nearing retirement divorce for a variety of reasons, but most relate to happiness. Some realize that they have been in a loveless marriage. Others may be seeking independence. Still, there are those who recognize that they and their spouse have different ideas about what it means to retire - such as one wants to travel and the other wanting to settle down and enjoy a slower pace.
Whatever your situation, it is important that you place your primary focus on your future happiness. Consider what sort of lifestyle you can reasonably afford once the divorce is finalized and begin pursuing it now. Learn the language of a place you want to visit. Broaden your circle of friends. Find ways that you can find happiness now and you will be less prone to the stress and sadness that often surfaces once the divorce process begins.
Contact Our Wheaton Divorce Lawyers
You do not have to face divorce alone. Instead, contact Davi Law Group, LLC, where your future happiness and financial security are a top priority. Seasoned and experienced, our DuPage County divorce lawyers will work hard to ensure you get everything that you deserve during your Illinois divorce. Call 630-580-6373 to get started.
Source:
https://money.usnews.com/money/retirement/baby-boomers/articles/navigating-divorce-in-retirement