Free Initial Consultations

630-580-6373
With offices in Naperville, Joliet, Wheaton & Chicago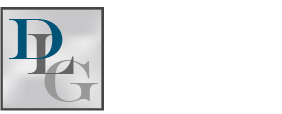 Divorce can be painful and, in some cases, traumatizing. How do you cope? A new study suggests that narrative expressive journaling may help. Learn more about coping with the divorce process, and the potential benefits of journaling while working through it, with help from the following information.
What is Narrative Expressive Journaling?
Narrative expressive journaling is different than other types of journaling. It requires the writer to consider how they are feeling and to turn those feelings into a sort of story. You do not need to be a storyteller to do it, however, because the process is more about honing in on the deeper, more complex emotions of divorce and finding a way to express them in an organized and structured manner. Why is doing this so important? Experts say that, unlike traditional journaling, narrative expressive journaling encourages you to process the emotions, rather than simply re-experience them, which can trigger or exacerbate stress and other negative emotions during the coping process.
Potential Benefits of Narrative Expressive Journaling
In addition to helping divorcees cope with the painful emotions, they may experience during the grieving process, narrative expressive journaling may carry other benefits. For example, one study determined that narrative expressive journaling may protect the writer from heart-related conditions, which are more common among those that have gone through a divorce. Women, especially, may see this as a benefit since, according to studies, they may be more likely to suffer heart complications after divorce than their male counterparts.
Other Tips for Coping with Divorce
Journaling, though potentially beneficial for divorcees, may not be enough to help you cope. Instead, other strategies may be needed along the way. Some examples could include:
Support groups,
Support from family and friends,
Therapy,
Counseling,
Yoga or meditation,
Religious counseling or support, and
Community activities or support.
Individuals going through divorce are also encouraged to seek legal assistance with the process, especially since doing so can help minimize stress. An attorney can also advise you of your options, protect your rights, and help you determine the most appropriate path for your case.
Contact Our DuPage County Divorce Lawyers
If you are planning on filing for divorce, contact Davi Law Group, LLC for assistance. Dedicated and experienced, our DuPage County divorce lawyers fight to preserve your best interest. At every turn, we pursue the most favorable outcome possible. Schedule a personalized consultation to ask how we can assist with your case. Call our offices at 630-580-6373 today.
Source:
https://www.sciencedaily.com/releases/2017/05/170508162304.htm