Free Initial Consultations

630-580-6373
With offices in Naperville, Joliet, Wheaton & Chicago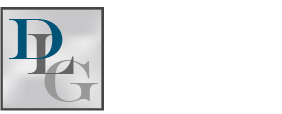 Congratulations are in order if you have recently gotten engaged and are embarking on the planning phase of your upcoming wedding. As you are preparing the guest list, booking a venue, and making arrangements for the reception, the legal aspects of your nuptials may be the furthest from your mind. However, there are some important tasks you need to address as your wedding day approaches—matters that can ensure you are getting your marriage off on the right foot. Discuss your specific circumstances with an Illinois prenuptial agreement attorney, and consider these "must-do's" before the big day.
Apply for Your Marriage License
Before Illinois will recognize your marriage as legal, you will need to secure a marriage license from the county clerk's office where you or your soon-to-be-spouse live. You must both appear before the clerk in order to obtain the license, and bring proof that you are 18 years or older; a driver's license, state-issued ID, or birth certificate will be sufficient. If either of you were married before, you will need to supply the information on why and when the previous marriage ended (death, divorce, etc.).
Share Assets, Income, and Debts
The time period of your engagement is the perfect time to open the books on your financial state of affairs. You and your partner should inform each other of all assets you own individually or jointly with another person, the details of your income, and any debts that you have incurred before your marriage. The last thing you want to wake up to the day after the wedding is a surprise that has a major impact on your future as a couple.
Discuss a Prenuptial Agreement
It is certainly not the most romantic "must-do" on this list, but an Illinois prenuptial agreement has benefits for both members of a marrying couple. This type of contract can help you avoid expensive litigation if your relationship breaks down, and will make the entire divorce process run more smoothly. Plus, a properly drafted prenup will protect your separate, non-marital property in the event of divorce.
Marrying Couples Can Benefit from a Prenuptial Agreement Lawyer
No couple approaches the wedding day with the expectation that the marriage could break down, but there is a potential for divorce in any relationship. If it does, a prenuptial agreement can help spouses avoid emotionally taxing litigation and ensure each individual moves on to a brighter future.
A skilled attorney can assist with preparation of a prenuptial agreement on your behalf, or will review the fairness of any contract your soon-to-be-spouse presents to you. If you have questions about prenuptial agreements and want to know your options, please contact the skilled DuPage County family law attorneys at Davi Law Group, LLC to discuss your situation.
Source:
http://www.ilga.gov/legislation/ilcs/ilcs3.asp?ActID=2087&ChapterID=59