Free Initial Consultations

630-580-6373
With offices in Naperville, Joliet, Wheaton & Chicago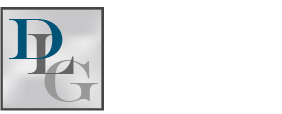 Divorce is one of the more emotionally trying situations in life, so it is no surprise that many people want to move on shortly after it is over. There is such a thing as moving on too quickly, however, and it has nothing to do with the feelings of your ex-spouse. Learn how you can find love and happiness again (and when you should start to pursue it) with some help from the following information.
Relationships During Divorce Proceedings
Some parties chose to move on before their divorce has been finalized. Most of these relationships are short-lived, unfortunately, because the individual was not fully ready for the emotional challenges that tend to arise during and immediately after the divorce process. Grief and a sense of loss are common and to be expected. Anger and bitterness may come into play as well. That is not to say you cannot have a relationship while navigating your divorce; just know that it is likely to be far more difficult to keep the new romance alive and healthy while dealing with the end of your marriage.
Emotionally Preparing for a New Relationship
Relationships require work, and you are more likely to have the time, energy, and love to put into it when you take the time to heal from your marriage before moving forward. Consider counseling and support groups since they can help you identify your role in the breakdown of your marriage, which can decrease your risk of having a failed relationship in the future. Such support systems can also help you learn to identify potentially problematic relationships early on, which can save you a great deal of heartache in the future.
Dating After Divorce When You Have Children
It can be difficult to navigate any relationship after a divorce, but when you have children, things become even more complicated. Not only do you have to be concerned about whether your children will like and get along with a new potential partner (and vice versa), you also have to consider if your kids will feel that you are trying to "replace" their other parent. Waiting a while to introduce a potential love interest - at least until you are legally divorced and your children can see they are not losing either one of their parents - can help with this, at least to an extent. You may also want to consider family counseling before introducing someone new, as this gives your children a safe place to talk about their feelings and it gives you an idea of where they are at in their own grief cycle.
Obtain Seasoned Legal Assistance with Your Illinois Divorce
At Davi Law Group, LLC, we recognize that only you can decide when it is too soon to move on. Our goal is to help make that transition as smooth as possible. Backed by both experience and a solid reputation, our DuPage County divorce lawyers are standing by, waiting to assist you with your case. Call 630-580-6373 and schedule your personalized consultation to get started. Sources:
http://people.com/movies/jenna-dewan-gets-divorce-shamed/
https://www.today.com/health/dating-after-divorce-15-tips-make-it-easier-t107773