Free Initial Consultations

630-580-6373
With offices in Naperville, Joliet, Wheaton & Chicago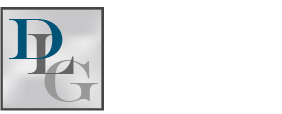 Divorce can be a complete upheaval of your life, and it may even cost you some family and friends. Yet, as cruel as it sounds, life does go on. The trick is to know how to take those first steps to a more independent future. Whether you are the one who filed, were caught off-guard, are just starting out on your divorce, or have recently completed it, the following may be able to help you jumpstart your life and move forward after the divorce.
Do Something Nice for Yourself
After months of dealing with your ex, the courts, and possibly even creditors, you deserve to do something positive for yourself. Purchase an item you have been wanting. Schedule yourself for a manicure or a massage. Go out with friends and have a celebration. Do whatever your heart desires because you have just been through the wringer. Now it is time to reboot, recharge, and prepare for the future.
Seek Counseling or Group Support
Counseling and/or support groups can be highly beneficial, both during and after the divorce process. While going through it, these methods of support help you deal with complex and contentious matters with a level head. After the divorce, it is all about helping you heal from the grief you may be experiencing after the end of your marriage. Counseling and support groups can also help you cope with co-parenting issues, which may require you to continue communications with your ex, at least until your child is an adult.
Reconnect with Friends and Family
Divorce can take over your life, leaving precious little time for friends and family. Take the time now to catch up and reconnect. Spend time with the people that love and support you. Most of all, ensure you spend time rediscovering who you are, now that you are no longer married.
Take Dating Slow
While many people jump right into another relationship once the divorce is over, others recognize that having time as a single person after such a traumatizing event is often a good thing. It gives you time to re-center yourself and decide what it is that you want out of life. Taking the dating process slow can also help you avoid the dreaded rebound relationship issues that new divorcees often experience. Lastly, by not rushing into dating, you can give your children time to adjust to the changes that have already happened in their lives before introducing any more.
Contact Our DuPage County Divorce Lawyers for Assistance
If you are still trying to navigate the process of divorce or have just recently started, contact Davi Law Group, LLC for assistance. Dedicated and experienced, our DuPage County divorce lawyers can help alleviate the stress and contention of divorce while also ensuring that your rights are protected, every step of the way. Start now by scheduling a personalized consultation. Call 630-580-6373 today.
Source:
http://www.nydailynews.com/life-style/relaunch-life-divorce-article-1.3554165