Free Initial Consultations

630-580-6373
With offices in Naperville, Joliet, Wheaton & Chicago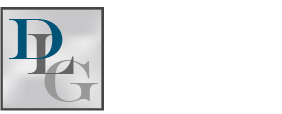 Divorce can have a long-term impact on your finances. In fact, even financially savvy individuals can experience a massive depletion of their income and resources. Thankfully, there are ways to mitigate against some of the damage. Learn more about the most common money mistakes in divorce, and how to avoid them, with help from the following information.
Overlooking Some of Your Assets
Couples going through a divorce often think to include the house, vehicles, retirement accounts, and bank accounts in their marital estate, but there are other, less common assets that may be overlooked. Examples can include valuable artwork, jewelry, or furniture; fan collections (i.e. baseball card collections); savings bonds; and investment real estate. Avoid making this same mistake by going through all your financial information. Look for long-forgotten items that are meant to accrue interest. Then look around your home. If you are in doubt about whether an item is valuable, consider having it appraised.
Letting Emotions Get in the Way
Letting your emotions take control during divorce might not seem like a financial mistake, but it can be. You see, long, drawn-out, contentious divorces typically cost more than amicable ones. They take more time to resolve, which can rack up attorney's fees. Many also end up going to litigation, which is more expensive than negotiation. Does that mean you should settle for less if your spouse is not willing to negotiate terms that are also favorable for you? Absolutely not! However, your attorney may have some alternative solutions.
Not Obtaining Your Own Business Valuation
Proper valuation of a business in divorce is absolutely crucial to ensuring you get a fair settlement. This is best done through your own attorney or an unbiased third-party that both you and your spouse agree upon. Any other option could place you at risk for all sorts of unsavory practices, such as a dissipation of the assets, undervaluation of the business, and underestimation of the company's potential growth.
Not Hiring an Attorney
Although an attorney is not required for an Illinois divorce, it is highly recommended. Do-it-yourself divorces, though seemingly less expensive than a traditional divorce, can leave one or both parties at a disadvantage. Assets may be overlooked, and mistakes may be made. In some cases, the oversights can be both costly and irreversible. Do not take a chance with your case. Instead, contact an experienced divorce lawyer for assistance.
Contact Our DuPage County Divorce Lawyers
Davi Law Group, LLC has the knowledge and experience to help you effectively navigate through your divorce. Dedicated to your best interest, we will aggressively pursue the most favorable outcome possible. Schedule a personalized consultation with our DuPage County divorce lawyers to learn more. Call our offices at 630-580-6373 today.
Source:
https://www.wsj.com/articles/money-and-divorce-six-major-mistakes-to-avoid-1431693937